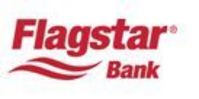 We think our banking experience is among the best around
Troy, Michigan (PRWEB) May 13, 2008
Flagstar Bank announced it is offering new checking account customers the opportunity to open a 6-month, 10% certificate of deposit. The minimum opening deposit is $500 and the maximum deposit is $2,500.*
"We think our banking experience is among the best around," said David Joyce, director of Marketing for Flagstar Bank. "We were recently ranked a leader in customer satisfaction in three independent surveys. This CD gives people the opportunity to become a Flagstar customer and experience first-hand all the great benefits of banking with us."
Joyce added that the CD is particularly attractive at a time when interest rates on deposit accounts are dropping.
Flagstar Bancorp (NYSE:FBC), with $15.9 billion in total assets, is the largest publicly held savings bank headquartered in the Midwest. At March 31, 2008, Flagstar operated 167 banking centers in Michigan, Indiana and Georgia and 138 home loan centers in 26 states. Flagstar Bank originates loans nationwide and is one of the leading originators of residential mortgage loans.
*Annual Percentage Yield (APY) is accurate as of 4/27/2008. Minimum opening balance requirement is $500; maximum is $2,500. Additional deposits are not allowed during certificate of deposit (CD) term. CD available for new checking account customers who have at least 15 transactions, such as bill payments through online banking and other debits and credits except interest deposits, or at least $250 in direct deposit of income per month. Penalty may be imposed for early withdrawal on CD. A $100 penalty will be imposed against CD balance if checking account is closed before initial 6-month CD term expires or if the checking account does not meet qualifying requirements. Rate effective for a limited time only. Valid only on accounts opened with funds not already on deposit with Flagstar Bank. Offer cannot be combined with coupons or other special offers. The renewal interest rate and annual percentage yield will be determined on your maturity date. Account fees could reduce earnings. Not available for public units. One CD allowed per primary checking account with qualifying requirements. Certain restrictions may apply. Please contact your local Flagstar banking center for more information.
Contact information:
Susan Cherry/Flagstar Bank
5151 Corporate Drive
Troy, MI 48098
(248) 312-6237
Adv(at)flagstar.com
###