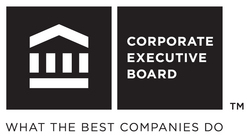 Companies need to realize that the recovery is not necessarily a restoration. Too many companies have based their 2010 plans on old widely held assumptions that just aren't true today.
Arlington, Va. (PRWEB) October 8, 2009
Challenging market conditions coupled with rapidly shifting consumer demand have companies working harder than ever to map out a winning recovery plan for the year ahead. Yet, research shows that about 81 percent of the factors that prolong declines in top-line growth are rooted in preventable management mistakes, not the economic cycle itself. To help companies identify and confront common challenges of post-recession recovery, The Corporate Executive Board (NASDAQ:EXBD) released today its annual compendium of strategic business insights, Executive Guidance for 2010, to help leaders navigate and capitalize upon the challenges they will face in the coming year.
"Downturns may explain a bad year or two, but it is overwhelmingly errors of judgment that turn recessions into enduring growth stalls, or in some cases, permanent collapses," said Tom Monahan, CEO of The Corporate Executive Board. "Companies need to realize that the recovery is not necessarily a restoration. Too many companies have based their 2010 plans on old widely held assumptions that just aren't true today."
CEB's Executive Guidance insights are based on testing thousands of corporate plan reviews across its global network of over 5,100 leading companies against its own deep research. Executive Guidance this year focuses on six hidden enemies of post-recession performance threatening corporations today as well as the best practices to confront them.
As management teams plot their recovery strategies for the year ahead, CEB outlines six key areas companies should be wary of when making strategic decisions and its latest research findings:
Enemy #1: Changed Customer Needs - A shift in consumer buying behavior that turns top sales performers into average performers can cut channel output by more than 15 percent. Companies should actively revisit their customers' needs and adapt selling models to challenge their beliefs and educate them about their own business.
Enemy #2: Top Talent Disengagement and Flight - The average organization faces an imminent 7 percent productivity loss from the combination of departing top talent and undermanaged recruiting pipelines. Companies must carefully manage employee engagement and keep recruiting pipelines full to ensure that as economic conditions improve, key projects and efforts are not crippled when even a small segment of high performers leave.
Enemy #3: Increased Risk Velocity - While there is a need for faster, more agile risk management strategies, companies that build risk response capabilities stand to gain 20 percent higher revenue growth than those that focus only on risk assessment.
Enemy #4: Higher Levels of Employee Misconduct - Organizations already lose an estimated 7 percent of annual revenues to employee fraud and CEB research shows that employee misconduct has increased at a rate of 20 percent. Organizations that take an active role in exhibiting corporate values can improve employee performance.
Enemy #5: IT Budgets Targeting a Shrinking Share of Enterprise Information - Today, 40 percent of the most valuable information created by employees is out of reach of corporate IT systems. Companies need to create policies to create productive exchanges and educate employees on the use of new mediums, particularly social media.
Enemy #6: Misplaced Leaders - Companies seeking better leaders need look no further than their own organizations. CEB has found that correct reassignment and proper support of existing leaders can improve revenue and profit by more than 10 percent.
Operating the largest, most powerful executive peer-to-peer business network, CEB has more than 25 years of experience providing research, analysis, insights and resources on all issues related to strategy, operations and general management. This year's Executive Guidance provides a brief picture of the most compelling ideas among the 200+ databases of insights the company maintains, and the 2,000+ best practices its teams documented across 2009.
For more information on Executive Guidance for 2010 or The Corporate Executive Board, visit EXBD.com.
About The Corporate Executive Board
The Corporate Executive Board Company drives faster, more effective decision-making among the world's leading executives and business professionals. As the premier, network-based knowledge resource, it provides them with the authoritative and timely guidance needed to excel in their roles, take decisive action and improve company performance. Powered by a member network that spans over 50 countries and represents more than 80% of Fortune 500 and 70% of FTSE 100 companies, The Corporate Executive Board offers the unique research insights along with an integrated suite of members-only tools and resources that enable the world's most successful organizations to deliver superior business outcomes. Based in Arlington, Virginia, the Company employs more than 2,000 professionals in eight offices around the world. For more information, visit http://www.exbd.com.
###