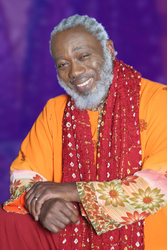 It is the fact that this system changes lives. Just listen to what students of the process have to say.
Mississauga, Ont. (PRWEB) January 6, 2009
A Mississauga man and former overly-stressed entrepreneur has concluded 14 years of research and testing with clients around the world providing a solution to a "stress free life".
As Mr. McIntosh shared "I had an epiphany after my personal crisis of divorce, bankruptcy, and suffering from excruciating back pain.
I was able to heal my back pain and rise above my financial uncertainty as a result of engaging a process that leads to 'a stress free life'.".
McIntosh decided that the uncertainty of the economy, fear of change and holiday blues presents an opportunity to prove to all that this powerful system will lead to a 'stress free life.'
When asked directly, most people would volunteer some temporary solution as they attempt to 'conquer' stress during these difficult economic times, which may accompany fear and stress from holiday blues. Just a quick search of 'stress free life' on the web returned over 4,010,000 pages of material. Yet most people continue each day suppressing unhealthy anxieties and worries.
McIntosh also reveals another reason for providing this 'stress free life' contest, "It is the fact that this system changes lives. Just listen to what students of the process have to say."
Reno Habul, West Des-Moines U.S.A.
"Cecil took me, a former workaholic, and taught me his 'Stress Free Life' system which has allowed me to deal with major court challenges and personal and health challenges while maintaining balance in chaos and having fun in the last four years."
V. Goulbourne, Mississauga, Ont. Canada
"As a working MOM your "Stress Free Life" process reinforces the fact that there are going to be changes and challenges whether I like them or not. Cecil, your profound teachings allow me to experience every upset as an opportunity to learn more about myself."
$300 billion is spent each year on stress-based compensation claims, absenteeism and high employee turnover rates.
It seems now, more than ever that we could all benefit from having a proven system for a "stress free life."
McIntosh encourages anyone of any age including solo professionals, small business owners, entrepreneurs, Baby Boomers or single parents to participate in this stress contest at emptyyourcup.com
McIntosh will show you simple ceremonies of the mind to live a stress free life and to make the world a better place by inviting all contestants to a tele-seminar to answer their questions when the contest is completed.
To register for the contest: emptyyourcup.com
Registration is open until January 9. For advice and updates go to http://emptyyourcup.com/contest.php. Or you can always reach Cecil McIntosh directly at 905-274-0632.
About Change Perspective and Cecil McIntosh
Change Perspective is a publishing company which has been producing stress management system for over 14 years.
16 years ago I was at my lowest point in life. I was bankrupt, divorced and crippled by undiagnosed back pain.
Three years later I was pain-free and had the money and the marriage I always dreamed of. Today I run the world's leading institute on turning stress into success with a goal to transform one million lives.
###