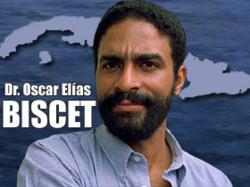 After a half century of tyranny, could it be that change in Cuba will be achieved not by armies, embargos, politicians or dictators but by a physician's concern for his patients, a mother's love for her son, a wife's devotion to her husband?
Glendale, CA (PRWEB) February 29, 2012
The Ladies in White, Dr. Oscar Biscet, Oswaldo Paya and Yoani Sanchez are Cuban dissidents who have been nominated for this year's Nobel Peace Prize which will be awarded in Oslo Norway this December. These individuals have been peacefully protesting the totalitarian dictatorship which has ruled the island for over fifty years by demanding the release of all political prisoners, and increased human rights and democracy for their island nation of eleven million people.
Cecilia Samartin, is a Cuban immigrant and a writer. Her novels have been on the bestsellers list in Norway for several years. During her various book tours throughout Scandinavia she has spoken extensively regarding the plight of Cuba and Cubans. This is the first time that her views regarding Cuba and specifically the Cuban dissident nominations for the Nobel Peace Prize have been published. Read the original essay that appeared in Aftenposten, Norway's leading Newspaper [http://cecilia-samartin.posterous.com/nobel-peace-prize-nomination-awarded-to-cuban
###