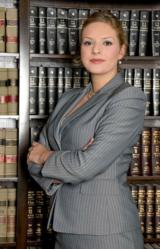 We are excited to announce that David Rezner, former Chairman/CEO of Universal Music Publishing Group, has been added to our list of scheduled panelists.
Los Angeles, California (PRWEB) March 06, 2012
The California Copyright Conference will present on Tuesday, March 20th a panel of experts to talk about finance in the music industry at Sportsmen's Lodge Hotel. The panelists will discuss useful tactics for songwriters, music publishers, and entertainment executives to maximize profits.
The panel, moderated by royalty auditor Cedar Boschan of Hurewitz, Boschan & Co. is entitled, "Show Me the Money II: Financial Strategies for Copyright Stakeholders."
The panel will cover topics such as copyright valuations, how to raise cash and how to minimize taxes. Scheduled participants include:

David Renzer, Entrepreneur, Former Chairman/CEO of Universal Music Publishing Group
Curtis Vega, Senior Vice President - Media & Entertainment, HSBC Bank USA, N.A.
Joseph Rust, CPA, CFP, Partner at Prager and Fenton LLP
Sara Qazi, Financial Advisor, Guided Portfolio Manager, Morgan Stanley Smith Barney LLC
Michael Morris, Esq., Partner at Valensi Rose, PLC
Cheryl Hodgson, Esq., Attorney
About The California Copyright Conference
The California Copyright Conference was established in 1953 for the discussion of copyright-related areas pertaining to music and entertainment. For more information: http://www.theccc.org/
About Hurewitz, Boschan & Co.
Believing in "Because Getting it Right Matters," Hurewitz, Boschan & Co. royalty auditors have helped clients across industries recover over 100 million unpaid amounts over the past decade. For more information: http://www.royaltyauditors.com