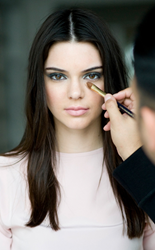 From Estee Lauder and Puma who have a long tradition of using celebrity brand ambassadors to SensatioNail signing their first brand ambassador, companies of all sizes are relying on A-list celebrities with huge social media audiences. -Evan Morgenstein
New York, New York (PRWEB) November 25, 2014
With the Holidays just around the corner, brands in a number of different industries have sought to utilize and leverage the power of a celebrity brand ambassador. Today, the team of research experts at corporate consulting agency CelebExperts has compiled its Top 5 Celebrity Endorsement Deals from the month of November.
"As an indication that the economy is strengthening, companies are spending millions to hire iconic celebrities to deliver their brand message. From Estee Lauder and Puma who have a long tradition of using celebrity brand ambassadors to SensatioNail signing their first brand ambassador, companies of all sizes are relying on A-list celebrities with huge social media audiences," commented CelebExperts President and CEO Evan Morgenstein.
Here are the Top 5 Celebrity Endorsement Deals from the month of November:
1. Kendall Jenner & Estee Lauder: Her last name will always keep her in the press, but her modeling career has helped this Jenner daughter make a name for herself. Kendall was the talk of New York Fashion Week this year and now she has signed on to become the new face of Estee Lauder cosmetics.
Facebook Likes: 7,339,748
Twitter Followers: 9,130,520
Instagram Followers: 16.2 Million
2. Rihanna & Puma: When she's not making #1 records, Rihanna can usually be found setting the latest fashion trends from the red carpet or her private jet. Now the hip-hop fashionista has signed an exclusive endorsement deal with Puma sportswear that will give her the opportunity to create her own signature kicks and apparel with the brand.
Facebook Likes: 90,026,698
Twitter Followers: 38,119,162
Instagram Followers: 13.7 Million
3. Jessica Alba & Braun Face: Does it look like Jessica Alba is glowing these days? That's because she is. The actress has credited her beautiful skin to Braun Face products and was officially named the new celebrity face of the brand this month. Jessica is a prime example of a celebrity who has the crucial ability to deliver a brand's message convincingly.
Facebook Likes: 5,286,995
Twitter Followers: 7,745,828
Instagram Followers: 4.21 Million
4. Gabrielle Union & SensatioNail: It's hard to believe this talented actress has ever been in a better place in her career than she is right now. After starring in her new hit BET drama series and getting hitched to Miami Heat hoopster Dwyane Wade, Gabrielle has been chosen as the first ever celebrity brand ambassador for SensatioNail Nail Care Products.
Facebook Likes: 656,973
Twitter Followers: 2,606,181
Instagram Followers: 2.66 Million
5. Cindy Crawford & Meaningful Beauty: Supermodel or Superwoman? Cindy Crawford still doesn't look a day over 30. Skincare brand Meaningful Beauty has introduced a new anti-aging skincare treatment that has been added to Cindy's signature line of Meaningful Beauty Skincare Products this month. The proof is in the pudding!
Facebook Likes: 1,225,162
Twitter Followers: 1,357,945
Instagram Followers: N/A
About CelebExperts
CelebExperts is a leading consulting firm dedicated to demystifying the celebrity acquisition process and finding creative solutions to effectively market your brand leveraging the power of a celebrity. For more information on how your brand could utilize a celebrity talent as a spokesperson or for any upcoming marketing campaigns please contact our team at consulting@celebexperts.com or give us a call at (919)459-5426.