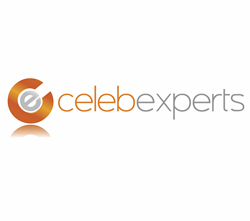 The industry is full of used car salesman, liars and cheats! I want to demystify the celebrity acquisition game and I am willing to risk my time and that of my staff to prove that doing it the 'right way' still matters. - Evan Morgenstein
New York, New York (PRWEB) August 09, 2016
CelebExperts, a leading corporate consulting and talent acquisition firm, is offering the first no-risk, commission-back guarantee to companies and organizations interested in elevating their marketing campaign with a celebrity or social media influencer. This limited time offer extended through September 1st, 2016, will allow prospective clients to enjoy a stress free process with help from the CelebExperts team of experienced talent booking agents.
CelebExperts continues to prove its dominance as the only talent booking agency in the business willing to value customer experience over a commission payout! The staff at CelebExperts understands the many challenges of the celebrity booking process and have created the easiest acquisition system in the industry for any company interested in hiring celebrity talent.
Hiring a celebrity or social media influencer with CelebExperts for your next marketing campaign is an easy 3-step process:
1. Sign CelebExperts' Agency of Record (AOR) by September 1, 2016.
2. Agree that if the acquisition of the celebrity at the point of Celebrity contract signature was completed at or above Industry standards, CelebExperts will be paid its fee per the AOR.
3. If not, client pays NO COMMISSION to CelebExperts. (This offer has no effect on fees payable to hired celebrity talent.)
CelebExperts President & CEO Evan Morgenstein is adamant about his dedication to new and existing clients:
"Hiring a celebrity spokesperson should be a cornerstone for most any company, big or small. The industry is full of used car salesman, liars and cheats! I want to demystify the celebrity acquisition game and I am willing to risk my time and that of my staff to prove that doing it the 'right way' still matters."
CelebExperts just made acquiring a celebrity spokesperson as easy as 1-2-3! For your free consultation, please contact evan(at)celebexperts(dot)com or call (919)459-5426.
About CelebExperts
CelebExperts is a leading consulting firm dedicated to demystifying the celebrity acquisition process and finding creative solutions to effectively market your brand, leveraging the power of a celebrity. For more information on how your brand could utilize a celebrity talent as a spokesperson for upcoming marketing campaigns, please contact our team at evan(at)celebexperts(dot)com or give us a call at (919)459-5426.