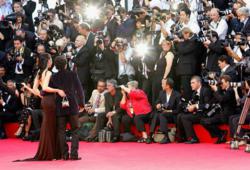 In today's day and age, booking a celebrity for your event is easier than ever
Los Angeles, CA (PRWEB) April 19, 2013
The team at LocateCelebrities.com has added a new feature to their website that enables clients to view a sample profile before ordering. Now fundraisers, fans, journalists, authors, marketers and entrepreneurs can email a celebrity for autographs, charity events, fundraisers, business ventures, endorsements or donations.
Because of our celebrity obsessed culture, adding star power to launch a new product or make a personal appearance has almost become standard operating procedure for companies big and small – and the team at Locate Celebrities is making it easier to contact a celebrity with their easy-to-use online platform. Free resources are also available on the company's blog and frequently asked questions page.
While it's true that most celebrities charge a fee to make a personal appearance at a birthday party or gala event, many will donate their time for free – as long as the cause is worthwhile. Non-profits and children's charities rely on Hollywood A-listers, TV personalities and other types of high-profile philanthropists to lend their name to help raise money.
For those wondering how to email a celebrity, don't fret because LocateCelebrities.com orders also include a tutorial with step-by-step instructions which instruct the client how to contact a celebrity with success. Of course there is no guarantee that fans or charities will hear back from a celebrity, but having a solid strategy and professional approach is key to increasing one's chances of success. Contacting Lady Gaga for a lunch date isn't likely to garner attention, but getting a celebrity endorsement for a children's charity or asking for an autograph will be better.
How it works
The team at http://www.LocateCelebrities.com has over 20 years of experience working in the entertainment industry, so their network of contacts in high-profile talent agencies, publicity companies and management firms is vast. With a database of over 55,000 celebrity emails, addresses, and phone numbers, clients who order get a minimum of 1 (but up to 10) representatives of the celeb: agent, manager, lawyer, publicist, production company, business office, etc. All purchases are guaranteed 100% accurate or your money back. LC updates the database daily and all purchases are made securely through PayPal, the world's most trusted online payment system. The company welcomes queries from prospective clients to check on the availability of a celebrity's contact information. Bulk orders are also available.