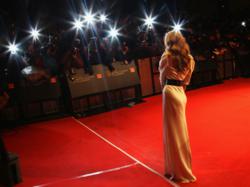 Contact a celebrity for your next private event, fundraiser or even a birthday party
Los Angeles, California (PRWEB) April 05, 2013
The entertainment industry pros at LocateCelebrities.com have just made efforts to contact a celebrity even easier with a free tutorial included in every order. Getting celebrity addresses for charity, autographs, fan mail or events is now a cinch because LC's database has 100% accurate addresses, phone numbers and emails to celebrity agents, managers, publicity companies and lawyers.
Addresses for celebrities have not been easy to come by in the past because getting reliable information was difficult at best. Now, LocateCelebrities.com puts great effort into ensuring that the database is always up-to-date with real time information – or your money back! So why not reach out to Taylor Swift, Nicki Minaj or Jennifer Aniston for a charity event?
LocateCelebrities.com is great for entrepreneurs, marketers, event planners, authors and journalists to get fast celebrity addresses and phone numbers to the biggest stars – both inside and outside of America. LC's robust database has over 55,000 contacts for celebrity representatives: managers, lawyers, agents, publicists, and production companies, so the days of having to aimlessly go through a celebrity fan club are over. Fan clubs are run by independent companies hired by the celebrities' agents, so stars don't get correspondence from fundraisers, nonprofits, and entrepreneurs.
Celebrity addresses aren't just for autograph requests or fan mail because many celebrities now make personal appearances or donations for fundraisers and nonprofits – and some of the most popular requests go to stars like Selena Gomez, Katy Perry, Rihanna, and Miley Cyrus.
Nonprofits and charities aren't the only ones getting in on the game because addresses for celebrities can also be used for interviews, private performances, promotions, and other types of business ventures or endorsements. Celebrity agents are more than willing to mediate such requests because, after all, it's their job. While it's true that contacting Justin Bieber or Kim Kardashian isn't easy, having a variety of accurate addresses and phone numbers to agents, managers and publicists certainly helps to increase the chances of hearing back from the star.
ABOUT THE COMPANY
http://www.LocateCelebrities.com is founded by entertainment industry professionals with over 20 years of experience in mainstream Hollywood venues. Providing 100% up to date addresses to celebrities, billionaires, TV personalities, politicians, philanthropists, rock stars, book authors, and high-profile executives for fan mail, autographs, fundraisers, nonprofits, journalists and entrepreneurs is the goal. Contact information includes agents, managers, lawyers, production companies, and publicity companies -- and all transactions are processed securely through PayPal.