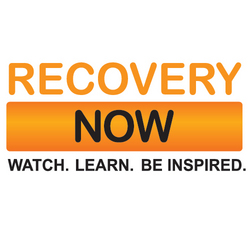 When the public sees that the intervention process does work for celebrities, they are more likely to consider them for their own friends and families
Los Angeles, CA (PRWEB) January 19, 2011
According to media coverage, Whitney Houston's ex-husband Bobby Brown staged a successful drug intervention for her. One article published by the National Enquirer indicated that Bobby Brown invited close friends and family to participate in her drug intervention program. While Whitney Houston has sold over 140 million albums worldwide and has starred in blockbuster films like The Bodyguard, she has admitted to battling drug abuse.
In an interview with Oprah Winfrey in 2009, Whitney Houston admitted to doing marijuana and cocaine. At the time, Oprah Winfrey commented that this sit-down interview with Whitney Houston was the "best interview" she had ever had. During the interview, Houston stated in reference to her drug abuse, "It gets to the point where you're sitting in your home and you're just trying to cover what you don't want people to know. It's painful. And then you want more just so that you don't let anybody see you cry. Or anybody to see we're not happy. ..."
Recovery Now TV spokesman Mike Cohan commented on this recent celebrity news. "While our hearts go out to Whitney Houston and her family, this news successfully brings the value of drug interventions into the public spotlight. When the public sees that the intervention process does work for celebrities, they are more likely to consider them for their own friends and families."
According to sources, Whitney Houston's 17-year-old daughter Bobbi Kristina implored Bobby Brown to stage this drug intervention. Janet Jackson was also invited to participate in helping Whitney Houston. Other celebrities that were mentioned as potentially participating in the intervention were Whitney Houston's mother Cissy, Clive Davis, Denzel Washington and Dionne Warwick.
About Recovery Now TV:
Created by addicts for addicts, Recovery Now TV is designed to build awareness surrounding the recovery from drug and alcohol addiction. The company also seeks to bring hope and treatment options to those who suffer from addiction. The Recovery Now television show, a 30-minute talk show, was developed to inspire addicts and their families through real life stories of triumph over addiction. Recovery Now TV was founded by Spencer Recovery Centers, one of the nation's premiere treatment facility networks. For more information about where to view Recovery Now TV or to see the show's archives, visit http://recoverynowtv.com.
###