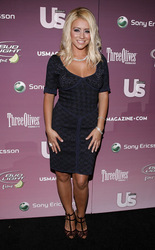 New York, NY (PRWEB) October 15, 2008
ItsHot.com just added over 500 new styles to their arsenal of hot men's and women's Diamond jewelry. If you're looking for "Big Bling" and quality craftsmanship this holiday season look no further. ItsHot.com is always on the cutting edge of fashion jewelry. ItsHot.com jewelry is especially known for its quality, style, celebrity appeal, and most of all, price.
ItsHot.com Diamond watches and jewelry is original in design and superior in style. Their artisans have over 25 years of jewelry making experience. They have high quality fashion jewelry and watches for all seasons and tastes.
ItsHot.com set out to create jewelry for the customer who feels as much at home in a boardroom as in a hot new nightclub. ItsHot.com jewelry fills an important consumer need because the ItsHot.com customer wants elegant jewelry at a great price. And like the needs of those with varied interests and pursuits this jewelry will no doubt please with the 1000's of styles they offer.
Aubrey O'Day of Danity Kane was recently voted one of New York's 25 best dressed by Us Weekly. Aubrey calls ItsHot.com Diamond Watches and Jewelry when she needs to look good on the red carpet. She wore an estimated $250,000 worth of ItsHot.com bling including a $50,000 collar for her cute pooch.
ItsHot.com has a well established celebrity following. It's the who's, who of the entertainment industry. ItsHot.com Diamond watches and jewelry can be found on celebrities everywhere. You can see some of our famous clients our celebrity page to see Sean Kingston, Flo-Rida, Kim Kardashian, Nelly, Ja Rule, The Game, Snoop Dogg, Trina, Rick Ross, Akon and so many more, ItsHot.com understands the importance of getting the celebrity stamp of approval.
When it comes to price ItsHot.com can't be beat. They have genuine Diamond and gold jewelry and watches starting at just $99. Their 10k Gold Diamond Stud Earrings feature Round cut diamonds pave set in shimmering 10K Gold. These stunning earrings are just waiting for their new owner to show them off. These diamond studs feature 0.15 carats of beautiful white diamonds that are strikingly beautiful. They also have one-of-a-kind-pieces that can't be found anywhere else in the world like their 20.98 carat Radiant Cut diamond nearly flawless Diamond ring set in Platinum and 18K gold for over $400,000. ItsHot.com has an unbeatable price guarantee, so whatever your budget you're getting the best price possible.
The ItsHot.com line was launched in New York City in 2005 and grew quickly as an eCommerce Gold and Diamond jewelry company. ItsHot.com offers an extensive selection of men's and women's diamond rings, diamond earrings, diamond pendants, diamond bracelets, diamond bangles, diamond charms and diamond necklaces in white gold, yellow gold and rose gold.. For more information, call 866-423-6262 to be connected to a knowledgeable customer service agent or on the web at ItsHot.com.
###