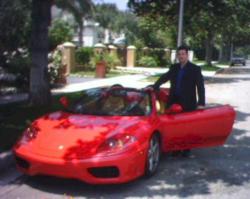 Becoming a personal assistant to a celebrity is easier than ever before because the demand is so high
Los Angeles, California (PRWEB) May 02, 2013
Having a celebrity personal assistant isn't just for Hollywood stars of the silver screen. Celebrities come from a variety of industries and their assistants now play a critical business management role in the lives of their high-profile bosses – and the team at Celebrity-PA.com is meeting the demand for resources by launching a new portal for all things about the industry.
Any celebrity may need a personal assistant if their schedule is demanding, but finding a qualified candidate with special skill-sets is easier said than done. At Celebrity PA, the resources are varied and include articles for an online assistant (virtual) and personal assistant salary ranges (based on experience) – so you know what to pay the candidate. For employers who may have just become a best-selling author, for example, and are new to the PA world, then such resources are essential to making decisions about your next hire.
Becoming a personal assistant to a high-profile family or billionaire now is easier than ever because the demand is so high. If a candidate has prior experience working in an administrative capacity to an executive, then making the transition out of a corporate environment and into a home office is quite simple. These types of celebrity personal assistant jobs don't just exist in LA or New York City because the high net worth live throughout the U.S.
The actual term "celebrity personal assistant" is a bit of a misnomer in that the role is more than personal, so the duties go beyond just running errands and taking the Ferrari to get repaired. Assistants play a hybrid role, so administrative tasks are essential – like being proficient with MS Office: Word, Excel, PowerPoint, Outlook, etc.
For employers in need of personal assistance, or for candidates looking for celebrity personal assistant jobs, visit http://www.Celebrity-PA.com for a complete list of resources in Los Angles, New York City and other major markets in the USA.