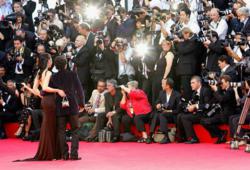 Celebrities often lend their name for free to a charity if they think it's a just cause
New York City, NY (PRWEB) April 08, 2013
The team at http://CelebrityNook.com has added bulk order discounts to contact a celebrity, so now reaching a philanthropist, Hollywood A-list star, high-profile individual, or high net worth family just got a little easier.
The benefits of reaching a celebrity for business or personal reasons are many, and the team at Celebrity Nook is meeting the demand by giving professional guidance as well as accurate addresses and phone numbers to celebrity agents, managers, attorneys, publicity reps and even production companies.
Getting a celebrity or high-profile TV personality to help launch a new product can be life-changing. Celebrities bring global recognition to brands, or of course can help philanthropists add credibility to a children's charity cause; but contacting celebrities through the proper channel is important – as is having the accurate contact information.
Most charities, fundraisers, and autograph seekers go to fan sites that are, unfortunately, run by third-party entities that do not represent the celebrity. The best way to contact a celebrity is through their representatives: business manager, agency, foundation, production company, or publicist; and that's where CelebrityNook.com comes in.
The entertainment industry professionals at Celebrity Nook have contacts that work in the world's top entertainment agencies, publicity companies, law firms, and management houses. CN's database has over 50,000 up to date addresses and phone numbers to celebrities, philanthropists, athletes, producers, directors and other types of business icons like Oprah Winfrey.
Not only does CelebrityNook.com guarantee your celebrity address is 100% accurate or your money back, each order comes with a mini-tutorial with a list of step-by-step instructions for reaching your favorite celebrity with success. Of course there is no gurantee that the celebrity will write back, but contacting their various business entities dramatically increases the chances of getting the celeb to be introduced to your cause or business venture. That's why the team at CN give all the contact information on file, which can be up to 10 addresses and phone numbers for big stars.
ABOUT THE COMPANY
CelebrityNook.com has contacts that work in the planet's top talent agencies and has access to more than 50,000 up-to-date celebrity phone numbers, addresses and emails to Hollywood A-list actors, directors, producers, and Grammy-winning singers. With decades of experience, the professionals at Celebrity Nook work tirelessly to ensure that the database is updated daily, so clients always get the most accurate information available. The company has been featured in dozens of media outlets including CBS, The Miami Herald and The San Francisco Chronicle. Additionally, the company offers payments through PayPal, the world's most trusted payment center.