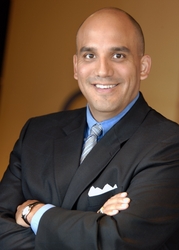 Herndon, VA (PRWEB) May 5, 2010
BridgeStreet Worldwide, a leading international provider of corporate housing, announced today that the company will appear in this weekend's installment of Celebrity Apprentice; airing on Sunday, May 9, 2010 at 9 p.m. ET/PT. The episode, titled "Suite Deal", features BridgeStreet assisting the contestants with their weekly challenge as they battle to become this season's Celebrity Apprentice and raise money and awareness for their respective causes.
BridgeStreet provides temporary accommodations across the globe for entertainment production crews, business travel, relocation and more. The company's President and CEO, Lee Curtis, will help Donald Trump and his advisors select the winning team in the upcoming episode. The competition is heating up, with only six celebrity contestants left in the running, including: pop star, Cyndi Lauper, Sharon Osbourne of "America's Got Talent", Bret Michaels of "Rock of Love", actress Holly Robinson Peete, former WWE diva, Maria Kanellis and Australian Celebrity Chef, Curtis Stone.
BridgeStreet Worldwide is a leading international provider of corporate housing. BridgeStreet and its Global Alliance members offer over 15,000 corporate apartments located throughout the United States and 50 cities internationally. An award winner both in the U.S. and Europe, BridgeStreet properties meet uncompromising standards of quality, comfort and service. For more information about the company or to learn more about how BridgeStreet is Making Corporate Housing Easy, visit http://www.bridgestreet.com or call 1-800-BSTREET.
Press Contact:
Kelly Murphy – BridgeStreet Worldwide - US - +01 813 909 2445
###