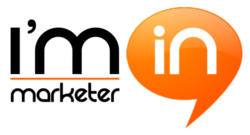 New Jersey, NJ (PRWEB) May 30, 2013
The famed beauty shop Celebrity Salons will soon be reachable by customers with a tap of a button. I'm In Marketer, a committed Android and iPhone developer, is determined to unveil an app just for Celebrity Salons. Customers can make contact, join the mailing list, and earn loyalty bonuses by simply using the app alone.
The new app that will soon be available to iOS users and perhaps Android offers one of the richest and clear-cut functions right on the first launch. Loyal customers of Celebrity Salons can enjoy unique and useful features straight from the app itself. The notable elements in the app are as follows:
Simplified Contact Page – Currently, the company has a total of seven locations and each of these locations is outlined on the Contact Us menu upon tapping. Wherever the customer may be and whichever site he or she wishes to communicate with, the app will not only give a quick access to the company's email address, but a full detailed map is available as well.
Birthday Gift – Customers can sign up and enter their birthday to receive a free or discounted service from Celebrity Salons. The form is easy to understand and will be submitted to the company automatically. Redemption of beauty treatment is on the member's exact birthday.
More Exclusive Offers for Loyal Customers – Regular clients of Celebrity Salon shall enjoy a ton of benefits and price reductions. There are free treatments available for subsequent visits and up to 20% price cut on different services. Customers must check frequently for new deals and loyalty offers.
Targeted Newsletter – Customers who want to receive exciting news about the company as well as the ongoing promotions should sign up for Celebrity Salons' newsletter. There is no need to visit their website. Filling out the two-field form for name and email address in the app is the only requirement in order to begin a subscription.
Sharing – Now users can let their buddies know about their favorite salon with the use of the Tell a Friend feature. It facilitates sharing with a touch of a button through which customers can share their experience via email or social networking sites. This can help expand Celebrity Salons' network of clients.
Discover More – Those who want to know the services offered in the salon can simply check them out through the app. Currently, Celebrity Salons offers a number of beauty and pampering services, including hair cutting, styling, hair coloring, waxing, and permanent waves. Each section has a subsection with complete cost details.
The app also features a gallery of striking photos, showcasing how styling is done in Celebrity Salons. Once the app is finished by the iPhone developer, it can be accessed via iTunes or the App Store. Right now, there are more than 60 countries that are permitted to download and install applications.
About Celebrity Salons
Celebrity Salons is known for being a one stop shop for all beauty and pampering needs. Currently, they serve the New Jersey area including Paramus, Dumont, Leonia, and Waldwick. They recently opened their newest location in Emerson, NJ.
You can download the Celebrity Salon's mobile app from the Apple app store at the following link, https://itunes.apple.com/us/app/celebrity-salons/id642975286?mt=8,
or for your Android phone at the following Google Play link, https://play.google.com/store/apps/details?id=com.app_celebritysalons.layout.
About I'm In Marketer
I'm In Marketer is a dedicated group of app developers that aim to help small businesses receive the success they deserve through the use of smartphone and tablet apps. With the rapid growth and advancement of technology today, the Android and iPhone developer believes that it is much easier to reach out to new customers and retain existing clients through a dynamic mobile application. For more information on I'm In Marketer, visit their website at http://iminmarketer.com/.