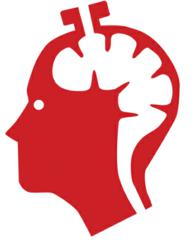 'Secure Peace of Mind Inc,' A New Retirement Educational Website For Baby Boomers And Retirees, Is Released By Celeste Sylvia.
Weston, FL (PRWEB) April 14, 2012
A South Florida Retirement Income and Safe Money planning specialist, Celeste Sylvia, teamed up this week with Annuity Think Tank to create a new educational retirement income website called "Secure Peace Of Mind INC." The new informative retirement website will feature daily retirement and income planning content including blogs, articles, and retirement focused white papers. "Secure Peace Of Mind INC" will also highlight relevant retirement videos focused on the importance of contractually guaranteed lifetime income and the pros and cons of annuities.
A recent retirement study by Allianz titled, "Reclaiming The Future", revealed that baby boomers are completely rethinking retirement. Instead of looking for growth and high returns, the fear of outliving their nest egg has turned the focus to preservation of principal, safety, and income. As baby boomers and retirees in Weston and other parts of Florida begin to search the web for the best retirement information, the need for up to date and unbiased research is crucial.
About Celeste Sylvia
Celeste offers honest, down to earth solutions for personal peace of mind. She thrives on servicing your personal and professional retirement, life, and health insurance needs. She offers group as well as individual plans. Celeste's number one priority is being the agent you can get in touch with and one who stays in touch with you. Celeste makes sure that your retirement needs are met with current, creative, and cutting edge solutions by staying up to date with the insurance industry through continued education and working with a group of advisors with decades of experience. http://www.securepeaceofmindinc.com is just the latest offering from Celeste for her clients.
About Annuity Think Tank
Annuity Think Tank is an independent educational, research, and retirement marketing group specializing in annuities and retirement income. Annuity Think Tank's vision is to be the first place financial professionals and consumers come to for innovative annuity solutions, unbiased annuity education, annuity research, and the most comprehensive annuity information on the web. Please visit the main site, AnnuityThinkTank.com to view the Think Tank Network of website and to learn more about annuities, basic to advanced annuity concepts, and annuity calculators and white papers