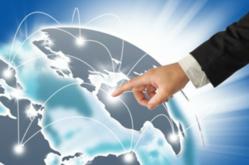 Harris Communications has announced that their new line of cell phone repeaters are 100 percent in compliance with the strict new FCC Regulations set to take effect next March on all cellular repeaters.
COLUMBIA, SOUTH CAROLINA (PRWEB) June 12, 2013
Harris Communications has launched a new line of cell phone repeater boosters that comply with recently implemented FCC regulations designed to reduce interference with wireless networks. The company's new line of cellular phone repeaters enables users to take advantage of the latest technology to meet the requirements of the new FCC regulations scheduled to take effect March 1, 2014.
The new regulations are designed to take aim at reducing interference that sometimes occurs with key networks and at times interrupts 911 calls. Harris Communications' cellular signal repeaters are designed to efficiently eliminate interference as required by the new regulations without any effect on wireless customers of the major carriers such as AT&T, Sprint, Verizon, and T-Mobile, all of whom have agreed to meet the new upcoming requirements.
Harris Communications will handle all aspects of implementing its new line of phone repeater equipment from site survey to design and installation. The company specializes in designing "Neutral Host" distributed antenna services (DAS), and its new line will be compatible with the FCC required equipment for all of the major carriers, resulting in fewer dropped calls as well as reduced interference.
Harris Communications' cell phone signal booster equipment amplifies signals from cellular towers and repeats them within particular ranges, providing users with remote connections to cell phone networks. Harris' booster units find the best signal at the location and amplify it for the immediate area, providing strong multiband signals for cellular devices within their effective radius.
Harris has provided reliable bi directional amplifiers and in-building wireless solutions for more than a decade, effectively servicing consumers, businesses, hospitals, universities, and other institutions. The company prides itself on its individualized turnkey design and installation services to meet clients' particular needs while providing foresight into future equipment necessities. The company's specialty product lines include signal boosters, cellular and wireless repeaters for cell phones, bi-directional antennas, and bi-directional amplifiers.
Details about Harris Communications' full line of cell repeater equipment and services can be obtained at http://harriscommunications.net or by phone at (803) 325-1717.