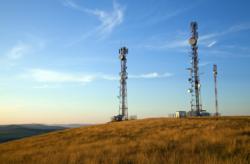 Vertical Consultants is not in the business of buying telecom leases but in the business of making sure that property owners receive full value for these assets.
Nashville, TN (PRWEB) May 24, 2012
Vertical Consultants is now providing a free cell tower lease Buyout Offer Analysis to property owners throughout North America. This free review covers any offers a property owner receives from tower companies as well as third parties looking to purchase a property owner's existing cell tower and/or rooftop lease. Companies involved in these lease agreements include, but are not limited to, AT&T, Verizon, T-Mobile, Sprint as well as cell tower companies American Tower & SBA Communications and other tower developers. The free Buyout Offer Analysis is now available via Vertical Consultant's website at http://www.vertical-consultants.com.
Vertical Consultants is a source of vital information for property owners who are approached by a company interested in purchasing the property owner's telecom lease. Now, the telecom consulting firm is making this information more attainable for these property owners. With this free review, Vertical Consultants provides property owners with beneficial information that can assist them in achieving the maximum value for their lease. In addition to the option of a free Buyout Offer Analysis, Vertical Consultants continues to supply a free review of property owners' existing or proposed cell tower and rooftop leases providing these property owners alternatives they may not realize are available.
Hugh Odom, President of Vertical Consultants, states "Vertical Consultants is not in the business of buying telecom leases but in the business of making sure that property owners receive full value for these assets. Property owners are constantly being contacted by someone to buy their lease and if a property owner chooses to sell their lease we are proud to make information available that can assist them in making the most advantageous and profitable decision."
Vertical Consultants was founded in 2010 by Hugh Odom and is comprised of a group of wireless industry veterans with more than forty (40) years of combined experience. Vertical Consultants specializes in issues surrounding the wireless telecom industry and prides itself as a source of information for property owners. Vertical Consultants experience in the industry allows it to offer its clients unmatched expertise, services and results. Unlike others in their field, Vertical Consultants is able to handle every aspect of the issues surrounding a cell tower, rooftop or any other type of telecom lease, from start to finish. To learn more visit http://www.vertical-consultants.com or contact Vertical Consultants at info(at)vertical-consultants(dot)com or 877.456.7552.
###