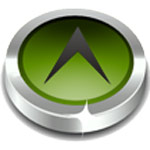 More than 1,200 churches have aligned themselves with Vertical Consultants in the past month alone, with more joining daily.
Nashville, TN (PRWEB) February 29, 2012
Vertical Consultants is proud to announce its relationship with the Center for Institutional Finance. The Center for Institutional Finance, an Atlanta, Georgia based organization, through its Church Loan Specialist division ("CLS') maintains active and on-going financial services relationships with many of the nation's leading churches, including denominational and unaffiliated, non-denominational churches that operate independently. All together, these churches have a combined membership exceeding 27.5 million members, and more than 20,000 physical church locations throughout the nation.
Vertical Consultants services were acquired by the Center for Institutional Finance to review and provide counsel regarding its current cell tower and roof-top leases associated with its properties as well as to optimize opportunities for future placement of new or additional telecom equipment on these same sites.
Charles Devers, the Senior Vice President of the Center for Institutional Finance, states that "CLS is actively engaged, on a continuing basis, to introduce more churches to the services that Vertical Consultants can offer in order to further the outreach and program missions of its church clients who face greater financial challenges and the need to augment income through new and alternative revenue sources. More than 1,200 churches have aligned themselves with Vertical Consultants in the past month alone, with more joining daily."
Vertical Consultants continues to establish a solid track record of providing counsel and representation for non-profit property owners across North America who are presently leasing their land to telecom companies or are in the process of establishing a relationship with telecom companies at all levels. Vertical Consultants strives to provide options to its clients that ultimately result in the maximization of these property owner's endeavors with some of the largest telecom companies in the world.
Vertical Consultants was founded in 2010 by Hugh Odom and is comprised of a group of wireless industry veterans with more than forty (40) years of combined experience. Vertical Consultants specializes in issues surrounding the wireless telecom industry and prides itself as a source of information for property owners. Vertical Consultants experience in the industry allows it to offer its clients unmatched expertise, services and results. Unlike others in their field, Vertical Consultants is able to handle every aspect of the issues surrounding a cell tower, rooftop or any other type of telecom lease, from start to finish. To learn more visit http://www.vertical-consultants.com or contact Vertical Consultants at info(at)vertical-consultants(dot)com or 877.456.7552.
###