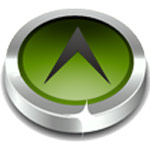 We now represent more than 1400 self-storage properties throughout the United States, maximizing their telecom rents.
Nashville, Tennessee (PRWEB) March 01, 2012
Vertical Consultants welcomes Clevengers Corner Self-Storage as its newest client. Clevengers Corner Self-Storage, LLC is a Virginia based self-storage developer operating self-storage properties throughout the state of Virginia.
Vertical Consultants was engaged by Clevengers Corner Self-Storage to review and provide counsel regarding its current cell tower lease assets associated with its properties as well as to optimize opportunities for these assets moving forward.
Hugh Odom, the President of Vertical Consultants, states "We welcome Clevengers Corner Self-Storage, LLC to our growing list of clients nationwide, which now includes representation of property owners in over 40 states including over 1400 self-storage properties represented throughout the United States."
Vertical Consultants continues to solidify its standing as a continuing resource for property owners seeking to obtain parity in their transactional endeavors with the largest global telecom companies in the world. Vertical Consultants continues to establish itself as not only a source to provided needed data for property owners but as an instrument for these same property owners to obtain true value for the use and occupancy of their property.
Vertical Consultants was founded in 2010 by Hugh Odom and is comprised of a group of wireless industry veterans with more than forty (40) years of combined experience. Vertical Consultants specializes in issues surrounding the wireless telecom industry and prides itself as a source of information for property owners. Vertical Consultants experience in the industry allows it to offer its clients unmatched expertise, services and results. Unlike others in their field, Vertical Consultants is able to handle every aspect of the issues surrounding a cell tower, rooftop or any other type of telecom lease, from start to finish. To learn more visit http://www.vertical-consultants.com or contact Vertical Consultants at info(at)vertical-consultants(dot)com or 877.456.7552.
###