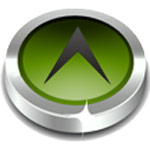 Until now, there has not been an advocate fighting for these property owners' rights to fair value for their telecom leases.
NASHVILLE, TN (PRWEB) April 18, 2012
Americans rely heavily on mobile data and, in 2011, it is evidenced that this reliance is continuing to grow. Cellular Telecommunications Industry Association [CTIA] reveals, in their semi-annual survey of service providers, a 43 percent growth in wireless data traffic by the end of 2011: that is an increase of 478.7 billion megabytes used by Americans via their data devices. The number of wireless enabled devices purchased by consumers is on the rise with a 43 percent increase in active PDAs and smartphones and a 49 percent increase in tablets, laptops and modems.
According to James Crowe, CEO of Level 3 Communications, if the rise in demand for spectrum (wireless capacity) grows at predicted rates, options for efficient use must be explored. According to Crowe, wireless providers can add capacity without gaining more spectrum. Adding cell sites will allow the same spectrum to be used by more consumers, subject to design considerations. An increase in consumption has led to a spike in operational cell sites, with 2011 having the largest annual increase in cell sites with over 30,000 additional sites operating in the U.S.
Although demands for additional wireless capacity must be supplied by wireless providers, these providers need property owners willing to lease their land for cell tower and antenna placement. In addition to site acquisitioning, wireless providers must maintain and secure their current cell sites.
CTIA's survey of wireless providers is an example of how cellular phone towers/antennas' capacity, value, and negotiations related to their placement and their existing telecom leases play a vital role in the amount and quality of wireless data service available to consumers. Many property owners leasing their land for the placement of telecom equipment do not realize how valuable their land is to the telecom industry especially in this era of extreme demand for wireless data.
One would think with this demand, telecom rent revenues would increase, benefiting the property owners who allow cell phone towers/antennas on their private land. Though the value of a property owner's land increases due to this demand, the majority of land owners never realize it, therefore never paid their fair value for the lease of their land. Often times, property owners are paid less than 10 percent of revenues generated from telecom equipment on their private property. Wireless providers rely on property owners' lack of information in order to perpetuate this disparity between themselves and property owners. Until now, there has not been an advocate fighting for these property owners' rights to fair value for their telecom leases.
Vertical Consultants, a telecom consulting firm, continues to demand fair treatment for property owners engaged in telecom leases and those looking to enter into one. Vertical Consultants' experience in the telecom industry has allowed successful recoupments and rent increases from the largest telecoms and tower developers in the world, with total dollar amounts in the millions.
Hugh Odom, the President of Vertical Consultants states "Property owners throughout North America are in a better position today than ever before when it comes to negotiating terms for the use of their property due the expanding need for varying types of sites for the placement of wireless equipment. The only problem is most property owners lack both the information and experienced representation they need to optimize these opportunities and that is where Vertical Consultants can be of benefit. The true value of the wireless industry is not in the air but on the ground."
Vertical Consultants was founded in 2010 by Hugh Odom and is comprised of a group of wireless industry veterans with more than forty (40) years of combined experience. Vertical Consultants specializes in issues surrounding the wireless telecom industry and is a unique source of information for property owners. Vertical Consultants experience in the industry allows it to offer its clients unmatched services, expertise and results, handling all aspects of a telecom lease from start to finish. To learn more about the issues of disparity between the telecom giants and property owners, visit http://www.vertical-consultants.com or contact Vertical Consultants at info@vertical-consultants.com or 877.456.7552.
###