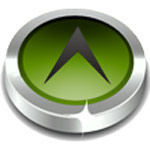 Our primary goal is to make sure the property owners receive true value for the use of their land.
Nashville, TN (PRWEB) April 24, 2012
Vertical Consultants is proud to declare negotiations with Five Star Wireless have led to a 78% cell tower rent increase for its client, Alvarez Properties. Headquartered in Houston, Texas, the actual properties involved in the recent negotiations are located in Mountain Home and San Antonio, Texas areas.
Vertical Consultants was engaged by Alvarez Properties to review its current cell tower lease structures with Five Star Wireless. Upon review of the lease and the tower site, Vertical Consultants discovered its client [Alvarez Properties] had leverage within the lease based upon two things: the location and overall value of the tower site to Five Star Wireless; something that was unknown to the client prior to Vertical Consultants' review and consultation. Due to these factors, Alvarez Properties, with the help of Vertical Consultants, was able to re-enter into the existing lease, renegotiating terms that more than doubled the property owner's monthly cell tower rent income.
Hugh Odom, President of Vertical Consultants states "We at Vertical Consultants continue to strive to make property owners across North America Aware of options they have to immediately increase the value of their telecom lease. Our primary goal is to make sure the property owners receive true value for the use of their land."
Situating itself as the source for information for property owners engaged in telecom leases, Vertical Consultants has a proven track record of successfully advocating these land owners, standing up to the big telecom companies and tower developers. Vertical Consultants has, on average, increased rents for commercial property owners and private land owners across the U.S. by 98%, in addition to collecting years' worth of unpaid cell tower rent and expenses for these property owners.
Vertical Consultants was founded in 2010 by Hugh Odom and is comprised of a group of wireless industry veterans with more than forty (40) years of combined experience. Vertical Consultants specializes in issues surrounding the wireless telecom industry, offering its clients unmatched expertise, services and results. Unique and unlike any other company in the telecom consulting industry, Vertical Consultants handles every aspect of the issues surrounding a cell tower, rooftop or any other type of telecom lease, from start to finish. To learn more about the issue of disparities between wireless carriers and property owners visit http://www.vertical-consultants.com.
# # #