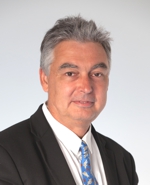 Igor Fish, Ph.D., will present, "Engineering CHO Cell Lines for Enhanced Expression of Easy and Difficult to Express Recombinant Proteins"
Geneva, Switzerland (PRWEB) November 01, 2011
Selexis SA announced today the Company's president and CEO, Igor Fish, Ph.D., will present, "Engineering CHO Cell Lines for Enhanced Expression of Easy and Difficult to Express Recombinant Proteins" on Monday, November 7, 2011 at 10:30 AM at the Fourth International School on Production of Biologicals Using Animal Cell Cultures being held November 7 – 11, 2011, at the Auditório CGTEC - COPPETEC in Rio de Janeiro, Brazil.
Full Presentation Abstract:
The advancement of mammalian expression technologies and platforms is an on-going need for the industry to more efficiently and rapidly move biopharmaceuticals towards human clinical trials and ultimately to the market. In an effort to tackle this issue, we have developed a novel discovery solution that allows the use of stably transfected Chinese hamster ovary (CHO) cell lines as a tool to rapidly identify lead therapeutic candidates.
We have demonstrated the combination of high transfection efficiency with chromatin structural elements (Selexis Genetic Elements™) results in higher expression and stability of a recombinant protein from engineered CHO mammalian cells. Based on this approach, combinatorial human antibody libraries were constructed in order to link antibody expression with binding.
However, different bottlenecks linked to translation, protein folding, protein trafficking and protein expression remain to be addressed. Therefore, we have engineered CHO cells lines by co-expressing different proteins aiming at further increasing the protein expression. Notably, we reached 400% improvement with a difficult to express monoclonal antibody.
This novel approach offers considerable time and labor savings as it enables the development of the production cell line directly from the pool of transfectant CHO cell lines in optimized culture conditions.
About Selexis SA
Headquartered in Geneva, Switzerland, Selexis SA is a global life science company with innovative technologies and world-class expert services for drug discovery, cell line development and scale-up to manufacturing of therapeutic proteins. The Company's SUREtechnology Platform™ is based on Selexis Genetic Elements™ -- novel DNA-based elements that control the dynamic organization of chromatin within all mammalian cells and allow for higher and more stable expression of recombinant proteins. Selexis has generated over 1,300 cell lines being used in a variety of programs from drug discovery to late-stage clinical trials. The Company anticipates three products manufactured from cell lines using the Selexis SUREtechnology Platform™ to be launched in 2012.
For more information, visit http://www.selexis.com
###