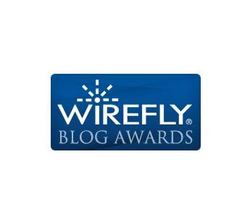 The votes reflect the incredible quality and diversity of cell phone blogs.
Reston, VA (Vocus) May 5, 2010
Wirefly, the Internet's leading retailer of cell phones and cell phone plans, today announced the winners of its first annual Wirefly Blog Awards.
Wirefly created its blog awards to recognize the smaller sites that serve as the front lines in educating and informing consumers about cell phones and the wireless industry.
Over 15,000 cell phone enthusiasts submitted their votes and ultimately determined the best blogs in five categories.
And the winners are:

"The votes reflect the incredible quality and diversity of cell phone blogs," said Jeff Gregory, Marketing Director for Wirefly.com. "All of the winners consistently produce valuable news and information to help consumers make better purchasing decisions."
Crackberry.com was the runaway winner for the Best BlackBerry Blog category, capturing a whopping 87 percent of the votes. And PhoneDog.com was awarded best in show in the category of Best Cell Phone Review Blog by receiving 67 percent of the votes.
The burgeoning Android platform has inspired a large number of relatively new blogs. In the race to be the first to wear the crown for Best Android Blog, no single site garnered a majority of the votes, but with 45 percent, Phandroid.com emerged victorious over second place finisher AndroidCommunity.com.
In the category of Best Cell Phone News Blog, the winner was TmoNews.com, a T-Mobile specific site that has grown rapidly in the last year. TmoNews won with a dominant 40 percent of the votes, while IntoMobile.com grabbed 24 percent, and PocketNow.com earned 20 percent.
The closest and most fragmented race was in the Best Windows Mobile Blog category, with PocketNow.com (34 percent) narrowly defeating 1800PocketPC.com (30 percent).
Winners in each category receive a $250 cash prize along with a Wirefly Blog Awards Winner badge to post on their web sites.
To see all finalists and the results of the voting, go to: http://www.wirefly.com/learn/company_news/blog-awards/vote/.
About Wirefly
Wirefly.com is America's trusted source for cell phones and wireless service plans. Owned and operated by Simplexity, Wirefly.com is the Internet's #1 authorized dealer for every major cellular carrier in the U.S – Verizon Wireless, AT&T, T-Mobile and Sprint. Wirefly.com also offers discounts and services not available in retail wireless stores including a better selection of the latest cell phones, greater savings, straight forward pricing with no rebates, and fast, free Fedex shipping –on devices from HTC, Motorola, Nokia, Samsung, LG, BlackBerry and many other cell phone handset manufacturers. Wirefly.com has been named "Best of the Web" by Forbes magazine and "Best in Overall Customer Experience" by Keynote Performance Systems. For more information on Wirefly.com, its wireless products and its services, visit wirefly.com.
Contact
Megan Murray
Simplexity
703.657.4102
###