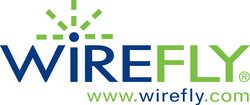 Our customers have told us that those features are secondary to simplicity, reliability and affordability. At Wirefly.com, we help them find a marriage of the two to get the best phone for their needs.
Reston, VA (Vocus) July 14, 2009
Cell phones today are loaded with a multitude of cool features including cameras, music players, web-browser, email, and video-streaming capabilities. However, most American cell phone buyers still say that these fancy features are not important when it comes to choosing a phone.
Wirefly (http://www.wirefly.com ), the leading online authorized retailer of cell phones and wireless plans, today released the results of its cell phone feature survey. As cell phones continue to evolve into multi-functional consumer electronic devices, this new survey illustrates that cell phone buyers' main criteria in selecting a phone are for reasons other than having the hottest features.
Wirefly surveyed 2,391 Americans, age 18 and older; who recently bought a cell phone, and asked them what factors influenced their purchase decisions. The survey revealed that, despite the millions of dollars spent by major U.S. cell phone carriers highlighting new advanced features and functionality, 3 out of 5 consumers (64 percent) are less concerned with high-tech features than they are with the basic form factors, such as the size and color of the phone (see Figure A).
The following factors take precedence over cutting-edge technology features:

SIZE & FORM - 59% cite size and form of the device as most important;
COLOR - 16% cite device color as most important;
OTHER - 25% cite "other" factors as most important, including ease of use, size of the keypad, the need for a large display screen, and affordability.
The buyers' stated preferences do not necessarily match their purchase behaviors. A majority of respondents purchased cell phones with photo, video streaming, web browser/email and music player capabilities, but only a fraction consider them to be necessities and some report never using these features (see Figure B).
CAMERA - 94% of buyers choose a camera phone, despite only 25% considering a built-in camera a requirement;
MUSIC - 71% of respondents purchased a device with a music player. However, only 11% report using their phone as their primary portable music player and only 5% cite this as a 'must-have' feature;
WEB BROWSER/EMAIL - 64% purchased a device with full web browser/email, even though 46% never use the function and only 15% cite this as a necessary feature;
GAMING - 47% purchased a device with gaming capabilities, though 58% have never played;
VIDEO STREAMING - 51% of those who purchased a device with video streaming support have never used their phone to watch one.
Not surprising, age plays a significant role in determining the importance of cell phone features. Fifty-seven percent of survey respondents 50 years and older claim to only use their phone for calls, while 5 percent of respondents 24 years and younger only use the phone for calling. Users most engaged in "enhanced" applications tend to be in the 31-40 age range. This technology-embracing group uses their phones to listen to music, check email, and have used GPS on their phone more than their counterparts. The 24-30 age range is most likely to watch videos and play games on their phone at least weekly.
"The major carriers have done a great job of building sophisticated features into their networks and phones," said Brian Westrick, president, Consumer Wireless Division for Wirefly.com. "Our customers have told us that those features are secondary to simplicity, reliability and affordability. At Wirefly.com, we help them find a marriage of the two to get the best phone for their needs."
Because of the vast assortment of models and features, cell phone shopping has never been more complicated. Wirefly has become America's trusted source for cell phones and wireless service plans because of its commitment to creating a better way to shop for cell phones by making it fast, easy and affordable. Through its brand promise, customers are guaranteed:
Better Selection: A greater selection of the latest cell phones from every major carrier than found at retail stores;
Greater Savings: Up to hundreds lower than retail store prices;
Straight Forward Pricing: Lower, straightforward prices with instant savings on every device;
Fast, Free FedEx Shipping: Every cell phone purchased at Wirefly.com comes with fast, free FedEx shipping;
The Wirefly Satisfaction Guarantee: Every purchase is backed by The Wirefly Satisfaction Guarantee.
About the Survey:
The recently completed U.S. consumer survey was conducted from an opt-in pool of customers who purchased new wireless phones and new service plans from Wirefly.com. The sample of 2,391 respondents was 47 percent male and 53 percent female. Thirty-two percent of the respondents were above the age of 50, 23 percent were 41-50 years old, 23 percent were 31-40 years old, 14 percent were 24-30 years old, and 8 percent were 18-23 years old. The margin of error was within 2 percentage points.
About Wirefly:
Wirefly.com is the online leader in one-stop comparison shopping for cell phones, wireless service plans and wireless accessories. Owned and operated by Simplexity, Wirefly.com is an authorized dealer for every major cellular carrier in the U.S. Wirefly.com also offers discounts and services not available in retail wireless stores, including real-time online order status and tracking, and the guaranteed lowest price - online or anywhere else -- on cell phone devices from Motorola, Nokia, Samsung, LG, BlackBerry and many other cell phone handset manufacturers. Wirefly.com has been named Best of the Web by Forbes magazine as the ''best all-around number portability portal'' and ''Best in Overall Customer Experience'' by Keynote Performance Systems. For more information on Wirefly.com, its wireless products and its services, visit http://www.wirefly.com .
Contact
Megan Murray
mmurray(at)simplexity(dot)com
703.657.4102
###