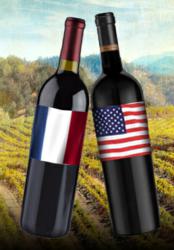 Why are wine bottles measured to 750 milliliters?
Monroe, Washington (PRWEB) June 13, 2013
Questions about wine growing, production, and bottling are answered by Cellars Wine Club in their latest article. Striving to satisfy the curiosity of wine drinkers across the U.S., Cellars Wine Club explains these and other topics periodically in their information section entitled Cellar Notes.
The company, based in Washington State, explains why wine barrels are made with a budge in the center. It is said that wine barrels without bulges in the center aren't as easily handled or stored. This is because a bulge in the middle of a barrel will be the only contact with the ground when rolled, allowing them to pivot in place on this contact point.
Another question posed by a few wine enthusiasts is that of wine bottle size. Why are wine bottles measured to 750 milliliters? For the answer to this and other juicy wine club topics, visit this week's first wine club article.
About Cellars Wine Club
Cellars Wine Club has been a wine club membership vendor since 1999. Delivering wine to any doorstep in the US, this company has been a reliable and trustworthy source of information and fine wine. Cellars Wine Club is a great example of a company that cares what its customers think as well as what they drink.