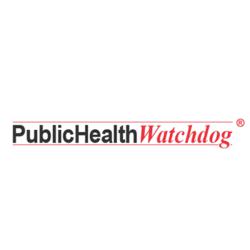 New York, New York (PRWEB) December 12, 2012
Public Health Watchdog®, a media outlet created to protect and warn consumers about harmful products that could affect their health, safety or privacy, is alerting consumers to be aware of Carrier IQ tracking software. The technology has been installed in approximately 150 million smartphones worldwide by wireless carriers and cell phone companies who want to know how the devices are being used in the real world. Carrier IQ has been used by Apple, AT&T, T-Mobile, Sprint and many other companies, according the Washington Post.
Carrier IQ tracking software raised privacy issues about a year ago, when security researcher Trevor Eckhart found evidence that Carrier IQ captured every keystroke and text message written by users and sent the information to carriers. The software company claims that it does not collect personal information, but federal entities and political figures are investigating for themselves. Senator Al Franken (D-Minn.) is one figure who has expressed doubts. The Senator sent Sprint, AT&T, T-Mobile, Samsung, HTC and Motorola a series of questions to investigate the matter, but was unsatisfied by their responses, stating "It appears that Carrier IQ has been receiving the contents of a number of text messages -- even though they had told the public that they did not. I'm also bothered by the software's ability to capture the contents of our online searches-even when users wish to encrypt them. So there are still many questions to be answered here and things that need to be fixed."
But Al Franken is not the only U.S. Senator to take issue with Carrier IQ. Richard Blumenthal (D-Conn.) and Christopher A. Coons (D-Del.) have also written letters of concern to Carrier IQ chief executive Larry Lenhart. Rep. Edward J. Markey (D-Mass.), co-chairman of the Bi-Partisan Congressional Privacy Caucus, stated "I have serious concerns about the Carrier IQ software and whether it is secretly collecting users' personal information, such as the content of text messages," according to the Washington Post. Markey went on to say that "Consumers and families need to understand who is siphoning off and storing their personal information every time they use their smartphone."
The Silicon Valley-based software company has also been probed by the Federal Communications Commission and the Federal Trade Commission (FTC), who is responsible for enforcing privacy laws.
About Public Health Watchdog®
Public Health Watchdog is a media outlet created to provide consumers with up-to-date information about defective drugs, medical devices and other products that could endanger their health and safety. For more information on Carrier IQ tracking software and other questionable products, please visit Public Health Watchdog today or call us at 1(800)320-8000.