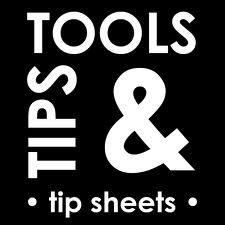 Our experts highly recommend doing some research and following these steps before choosing to buy a cellular alarm system.
San Francisco, CA (PRWEB) February 09, 2013
The home alarm industry experts at Alarm System Report announced that they are publishing and making freely available a consumer guide to cellular home alarm systems on the company's web site, AlarmSystemReport.com. The new industry buying guide will focus on everything consumers should look for in a home alarm system, as well as provide additional information and insight into a wide selection of the best home alarm systems and up to date coverage of all the latest alarm system coupons, specials, and other promotions.
Alarm System Report published a sampling of the most important tips and tricks for buying a home alarm system that is high quality, reliable, and economical. Here are the five pieces of advice that the company said alarm system shoppers absolutely need to know:
1. Not all cellular alarm system equipment is created equal. Equipment manufacturers like General Electric or Motorola are well known for their highly reliable, properly functioning equipment. Unfortunately, not all alarm system companies choose to sell and distribute the highest caliber of equipment. Customers should always ask about and research the names of the equipment manufacturers alarm companies use as well as the alarm companies themselves.
2. Free is almost never really completely free. Whether an alarm system company offers free installation or a free equipment package, consumers should investigate any extra ancillary costs—because there is almost always something. Sometimes it is activation costs, inflated monthly service monitoring costs, or systems that do not include all the sensors that the vast majority of homes really need, but home owners should never expect to receive a new alarm system for absolutely no cost at all.
3. Consumers shouldn't rely solely on the information published by security companies. While most companies provide accurate information, it's not always the most up to date. Consumer research companies (like Alarm System Report) provide the most up to date information and other valuable content like FrontPoint Security, Protect America, and ADT reviews.
4. The best home alarm system company is not always the cheapest. It is always tempting for consumers to jump at the best price, but they should try to look for value instead. For example, some companies might be slightly more expensive but include remote access smart phone apps as part of their service.
5. As alarm systems become more complex, it's more important than ever for customers to find out what companies' technical support policies are. Some companies offer free support, but not every company. Other companies may be free but use outsourced labor that can be difficult to understand.
About AlarmSystemReport.com
The home alarm system experts at Alarm System Report maintain a nationally recognized, high traffic Internet consumer review and research web site that brings home alarm and security system shoppers the latest information, reviews, and commentary on the alarm and home security system companies. The company's groups of independent industry experts, researchers, and staff writers conduct ongoing evaluations and analysis of all of the top alarm system equipment and service providers with a special focus on both quality of customer service and system equipment reliability, especially in the cellular, wireless, and DIY alarm system niches. AlarmSystemReport.com also publishes additional content and coverage of home automation systems and home safety tips, all freely available on its website without even the need for registration.