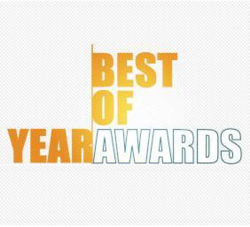 The leading technology in home security uses cellular signals that are more secure. Our experts love this technology and review the companies that offer the best cellular solutions.
Los Angeles, CA (PRWEB) April 20, 2013
SecuritySystemReviews.com is proud to announce their expert ranking of the best cellular security systems in United States. The website's specialists who have vast experience in the security industry acknowledge the superiority of cellular monitoring from other types of monitoring. This is because cellular technology is more reliable and safer as the connection between security equipment and monitoring stations are purely through cellular signals and not wires. In some cases, wire connections are cheaper, but they can be easily destroyed by house intruders or strong natural forces like lightning.
Experts at SecuritySystemReviews.com develop the ranking after an independent and transparent evaluation of the different companies offering cellular monitoring as a standard feature. The top security systems are FrontPoint Security, Protect America and Vivint. These three are also the companies that strongly promote cellular technology.
Ever since FrontPoint Security entered the residential security system business, the company has always been adamant about homes using cellular technology. That is why it's not surprising that SecuritySystemReviews.com's FrontPoint Security review exhibits the company's uncompromising business attitude when it comes to providing only 100% cellular monitoring using the best equipment in the industry.
Protect America is the second company in the ranking. According to the Protect America review posted on SecuritySystemReviews.com, the company is quite effective in offering cellular monitoring at affordable prices. Although the company still offers landline and broadband monitoring plans, their cellular version is easy and inexpensive to acquire. The low upfront and monitoring costs of Protect America system are some of the main reasons why the company is staying on the second spot.
SecuritySystemReviews.com's Vivint security system review ushers the company into the third spot. Vivint is another exclusive provider of cellular security systems. Its cellular devices are easy to operate, and maintain but are very difficult to damage or control. One of the company's pride is the 2GIG panel (Go!Control Panel) which does not only create a direct link to a cell monitoring tower but also allows two-way voice communication.
Cellular monitoring is goes hand in hand with home automation features. Thus, readers should also check out the various types of home automation security systems at SecuritySystemReviews.com
As of the moment not all alarm companies offer cellular security system, but it is predicted that all firms in the industry are heading this way because of the technology's unmistakable benefits. There are still larger companies that offer phone line monitoring along with cellular connections. However, the experts argue that exclusive cellular based security systems are usually the best in this category because they spend so many resources, and time in perfecting the use of this technology in home security systems.
About SecuritySystemReviews.com
SecuritySystemReviews.com is one of the few resources on the Internet that provides unbiased reviews on alarm systems to help homeowners to find most suited product for them. Aside from reviews, the website also maintains blogs and rankings, which are relevant to residential security systems.
# # #