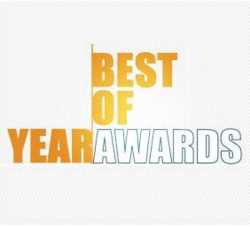 Cellular security systems offer the best security and technology this year. We urge consumers to consider investing in a cellular security system.
Las Vegas, NV (PRWEB) January 21, 2013
Keeping its commitment to providing comprehensive information on the latest security systems, SecuritySystemReviews.com has just announced the launch of its new site feature: Cellular Security System reviews. This new content aims to offer consumers detailed reports on the top cellular security system providers in the market through product analysis, price comparison and service information.
Over the past years, home security systems have become a necessity in every house. With the rise in crime rate, more people turn to these equipment to ensure the safety of the family residing in it. However, not all of these services live up to the hype and most of the time clients' moneys are just wasted. Because of this, SecuritySystemReviews.com's team of experts came up with a series of product reviews to help consumers make the right and informed decision to employ the best home security system.
According to the review site, top security systems use cellular technology to make sure that the home's safety will not be disrupted by severed phone lines. These wireless security services offer more reliable and secure systems than older safety technology. More so, experts at SecuritySystemReviews believe that cellular monitoring should be a standard feature in every security system. Adding to that, employing the best systems in homes can further improve the safety of the family.
The reviews by the site give consumers a quick but detailed view of what the different cellular security companies have to offer. Each review is divided into different categories for consumer's easy reference. The Overall tab gives a quick but comprehensive summary of the company's highlights—be it its service, price range or customer service. It is followed by Affordability which details the brand's fees and other financial benefits. The reviews also detail the installation process, customer service support and warranty of each cellular home security system.
Among SecuritySystemReviews.com's list of reviews for cellular home security systems are Vivint Security Systems, cited for its energy efficient services; ADT Security, highlighted by its long company experience and national availability; and FrontPoint Security which offers an outstanding customer service support. A Lifeshield review is also featured on the site which talks about the brand's easy to follow setup guide and affordable prices.
To read more about all the security systems reviews and other safety reviews, visit SecuritySystemReviews.com.
About SecuritySystemReviews.com
SecuritySystemReviews.com is a site dedicated to helping consumers get up-to-date news and reviews about the best home security systems in the market. Headed by a team of experts with years of professional experience, the site is designed to provide exclusive content, performance analysis and user reviews on different wireless, cellular, and DIY home security systems. Its main focus is to help consumers make the right decision in employing the right home security system to keep their family safe.
# # #