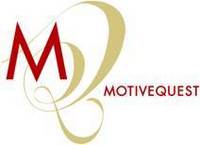 Now what people say to each other is more important than ever. That's why brand advocacy matters most, and with our tools, we can measure brand advocacy in a natural and unprompted way.
Evanston, IL (PRWEB) October 3, 2008
MotiveQuest LLC today released its Telco Brand Advocacy study linking web buzz to cellular market share as a part of the MotiveQuest and Adage Brand Advocacy Series.
When Treo and Blackberry launched their wildly successful smart phones, savvy consumers noticed. These were not so much phones as handheld wireless computers with phones built in. Consumers loved them, and talked about them passionately in online conversations. They were strongly advocating these brands to their friends and family. Looking back MotiveQuest measured the increase in passion for these smartphones using their proprietary Online Promoter ScoreTM and saw that it is a leading indicator of seismic changes in the cellphone market.
The big four category leaders Motorola, Samsung, Nokia & LG failed to capitalize on this passion for smart phones and saw their combined share drop from 85% to 75% between Q1 '05 and Q4'07. In particular we can see Motorola's brand advocacy and market share tumbling even before the launch of the iPhone. Consumers didn't want thinner smart phones, they wanted smarter smart phones. Phones that let them stay connected to their online, plugged-in, Web 2.0 world.
Had the big four been listening to what consumers were saying to each other on web boards, forums, newsgroups and blogs, they may have understood the shift in the market earlier and responded differently. Instead of adding features to existing phones they could have made the jump to real smart phones, handheld computers where software matters more than hardware.
Into this breach stepped Apple with the iPhone. With Apple's typical focus on the user experience, the iPhone leveraged the existing passion in the category by launching a phone that did what these passionate consumers wanted - in an elegant way. The iPhone changed the meaning of "Cool" in cellphones. Cool used to be about form factor, now it is about what my phone helps me do. And right there, Motorola with the Q missed the calling whereas iPhone stole not only the show, but a big piece of the market as well.
Why does this matter? Changes in brand advocacy, measured with the Online Promoter ScoreTM, predicted changes in cellular market share - and it would appear that some of the largest players in the market were not listening.
"In the old world none of our marketing measures such as awareness or salience had any predictive power," said David Rabjohns, CEO of MotiveQuest. "Now what people say to each other is more important than ever. That's why brand advocacy matters most, and with our tools, we can measure brand advocacy in a natural and unprompted way."
Building on MotiveQuest's industry-leading sentiment and motivation tools, the Online Promoter ScoreTM measures the net frequency of individuals recommending a particular brand online. This new metric was developed by MotiveQuest in conjunction with researchers from Northwestern University, and is part of an ongoing process that seeks insights and ideas from consumer conversations online and their link to real-world sales. The AdAge article about this study, How Cellphone Makers Let Their Market Share Slip Away can be found here.
About MotiveQuest LLC
Founded in 2003, MotiveQuest is the leading social computing strategy consultancy. Equipped with experience and specialized tools that unlock insights and reveal emerging trends from online word of mouth, it consults with leading global brands, including Citibank, MINI, NIKE and many more. To learn more about the relationship of brand advocacy to sales, visit Brand Advocacy landing page.
Tom O'Brien
CMO, MotiveQuest LLC
847-905-6118
tobrien@motivequest.com
###