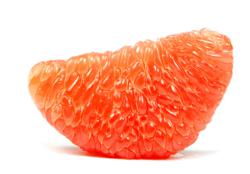 We aim to nourish the skin with the most wonderful nutrients nature can offer and at the same time stimulate skin firming and cellulite removal with the best technology science can offer
London, UK (PRWEB) January 07, 2013
After the holiday excesses most women look to rid their bodies of the excess fat and toxins accumulated during the festive season. Inactivity, drinking, smoking and fatty food all contribute to bloated thighs and cellulite.
Now London-based cellulite clinic LipoTherapeia has launched a treatment specifically suited to detoxifying and slimming the body's superficial tissues, i.e. the cellulite areas around the thighs, hips, buttocks, stomach and upper arms.
Meso-CRF Detox comprises ultrasound cavitation (known to break down fat) and radiofrequency which also breaks down fat and also firms up skin, boosts circulation and enhances the absorption of twelve natural active ingredients contained in the treatment cream/gel.
Gingko biloba, the bioflavonoids Rutin and Hesperidin, Ascorbic Acid (Vitamin C), Escin (Horse Chestnut Extract), Centella (Gotu Kola), Blueberry Oil, Argan, EGCG (Green Tea Extract), Hyaluronic Acid, Oleuropein (Olive Leaf Extract) and Amla (Indian Gooseberry), synergistically fight against water retention, glycation and inflammation and help detoxify and fight cellulite.
The detox, fat removal and skin firming effects of the combined action of cavitation, radiofrequency and the 12 natural actives ensure cellulite is reduced in just a few sessions and the skin on the legs feels firm, smooth and supple.
The deep tissue radiofrequency protocol employed for Meso-CRF Detox ensures that treatment is not just pain-free but actually comfortable and there is zero downtime - clients can continue with the daily lives as normal after treatment, with their legs feeling revitalised and pleasantly warm after treatment.
"The Meso-CRF Detox treatment cream/gel only contains the highest purity ingredients provided by the best European manufacturers and we are proud that we can offer such an advanced treatment to our clients", LipoTherapeia's director Georgios Tzenichristos says.
"We aim to nourish the skin with the most wonderful nutrients nature can offer and at the same time stimulate skin firming and cellulite removal with the best technology science can offer", Georgios enthuses.
Meso-CRF Detox appears to be the ideal marriage of nature and technology with an extensive library of 40+ genuine and unretouched "before & after photos" at LipoTherapeia's website being testament to it's effectiveness.
However, despite the impressiveness of the technique Georgios is keen to keep away from hype and dispel any myths of instant miracles, emphasising that a course of 6-12 sessions is necessary for best results.
"One or two sessions can offer a very nice quick fix after the holidays, but for long-term results a course of treatments is needed", Georgios clarifies.
----------------------------
About LipoTherapeia
Meso-CRF Detox is exclusively available at LipoTherapeia in Mayfair, London. Tel: +44 20 7047 1982. To email LipoTherapeia please fill the form at http://www.lipotherapeia.com/talk-to-the-expert.
Most women experience the first long-term results with Meso-CRF Detox in 3-4 sessions, with the best results typically achieved in 6-12 sessions, according to each individual's needs.
----------------------------
Disclaimer
Meso-CRF Detox offers impressive results in comparison to the majority of radiofrequency, cavitation and needle-free mesotherapy treatments, because it simultaneously combines these three techniques, also saving you time and money (a course of 6x Meso-CRF Detox sessions is equivalent to 18x stand-alone RF, cavitation and mesotherapy treatments). These results occur when the treatment is combined with diet, exercise and smoking/alcohol avoidance.
However, nothing biological can be guaranteed by any treatment or any technology, surgical or non-surgical, including Meso-CRF Detox. For this reason LipoTherapeia cannot make specific guarantees about specific results after a specific number of sessions, as those not only depend on the effectiveness of the technology used but also on factors over which we have no control, such as the client's diet, exercise and drinking habits; her genetics; her overall health; the severity of her cellulite/skin looseness/fat accumulation; and her goals/expectations.
The guidance of 12 sessions for Meso-CRF Detox, is only indicative of the amount of sessions required and less or more sessions than 12 may be needed, depending on the factors mentioned above.