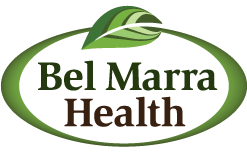 A study published in the U.S National Library of Medicine found that rubbing a spermine-trapping molecule on the thigh could help lower thigh cellulite scores.
Toronto, ON (PRWEB) June 08, 2013
Bel Marra Health, who offers high-quality, specially formulated vitamins and nutritional supplements, reports on a new study revealing a healthy diet containing certain elements can help to reduce cellulite.
As Bel Marra Health reports in its article, (http://www.belmarrahealth.com/anti-aging/what-can-get-rid-of-that-nasty-cellulite) 80 percent of women in the western world have cellulite and many are desperate to find ways to get rid of it. There are all sorts of potions and lotions on the market that claim to help people get rid of those stubborn dimples on their thighs and buttocks. Scientists argue that there really is no quick fix. In fact, more and more experts believe that a balanced lifestyle is the best way to keep cellulite under control.
Cellulite is a dimpling or 'cottage cheese' effect that skin displays due to the stretching of connective tissues around fat deposits. While many people believe that cellulite is associated with being overweight, research shows that even thin people can have it.
Scientists continue to study the safest and most cost-effective ways to treat cellulite. Interestingly, in recent years scientists have uncovered what they believe is a link between a nutritious diet and cellulite scores to help eliminate that bothersome appearance.
A study published in the U.S National Library of Medicine found that rubbing a spermine-trapping molecule on the thigh could help lower thigh cellulite scores. Spermine is found in a wide range of organism and tissues. It was first found in human semen, but most recently discovered in food. Ground meat, lunch meat, green peas, and cheddar cheese are good sources of food to add into a diet.
This isn't the only evidence that seems to connect diet with cellulite. An Italian study shows that a hormone known as adiponectin appears to act as protection against cellulite in the buttocks. The authors say if you want to keep levels of this hormone from dropping, the best approach is to maintain a good diet; a diet free of fried or fatty foods. Studies have demonstrated that switching to a vegetarian diet can increase adiponectin levels by as much as 19 percent.
Some medical professionals believe a diet rich in antioxidants and anti-inflammatory properties is a good way to prevent cellulite. Antioxidants prevent free radicals from weakening connective tissues that often lead to lumps and bumps in the skin. Foods that are high in antioxidants include blueberries, beans, and cranberries.
Doctor Howard Murad is one of the world's leading experts on skin health. He recommends antioxidants to maximize skin health, including foods that contain vitamins A, C and E. He also suggests polyphenols and bioflavonoids. He calls them "skin-nourishing". These nutrients can be found in leafy green vegetables, as well as fruits like oranges, pomegranates, and mangoes.
Murad and his supporters believe that dehydration can increase the appearance of cellulite. Staying hydrated and consuming foods rich in Omega-3, instead of fatty foods, can diminish the appearance of dimples. These meals might include fish, eggs, or omega-3 enriched yogurt.
While there is no magic cure for cellulite, recent research seems to suggest that a healthy diet and exercise can help firm up the skin and a smooth its appearance.
(SOURCE: Greger, Michael, Dr. "Can Cellulite Be Treated With Diet?" Care2. N.p., 29 May 2013. Web.)
Bel Marra Health is the maker of "Clinical Ageless Complex," a high-quality nutritional supplement gives you the 'youth activating' effects of two of the most formidable age fighters. ALC-7 has anti-oxidant properties that help reverse many age-associated declines in cellular function. Resveratrol helps maintain healthy blood pressure and also helps maintain clear and sharp mental function. All ingredients are backed with scientific evidence. Every product is tested for safety, quality, and purity at every stage of the manufacturing process. Furthermore, Bel Marra Health products are produced only in Health Canada approved facilities, going the extra mile to ensure that our health-conscious customers are getting top quality products. For more information on Bel Marra Health visit http://www.belmarrahealth.com or call 1-866-531-0466.