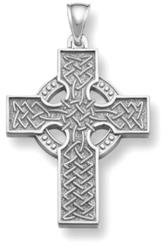 (PRWEB) February 03, 2012
A new website has launched devoted to the mystical world of Celtic culture. OnlyCeltic.com makes exploring easy with information and posts on everything from Celtic jewelry to history to music. Every article is centered on Celtic culture and gives readers a reason to keep coming back. The site is constantly updated with increasing information on all things Celtic, and is quickly becoming an authority forum for Celtic lovers.
OnlyCeltic.com is serious about honoring Celtic history and that has appealed to users around the world. One of the most popular posts is titled "Ancient Celtic History" and discusses Celts among Western Europe, suggesting they were prominent in sheer army numbers compared to the Romans. This brings the reader to the important question of the post: Who were these people of valor and what became of them? Answering a question of this magnitude is no small feat, but OnlyCeltic.com gives detailed answers without overwhelming readers. The article continues on to muse on theories and mysteries of the ancient Celts and rounds out the piece with the popularity Celtic history is gaining today.
On OnlyCeltic.com, another popular post delves into the much-loved Claddagh ring. While this symbol has been explored by many, OnlyCeltic.com offers both the traditional history and fresh information on this storied treasure. The article describes the symbolism of the ring for lovers and as an engagement ring, but it also talks about the national pride behind the band. Readers will also learn about the rich history behind it, and a perhaps a little known fact that the ring wasn't give it's name, Claddagh, until about 1840. This distinct information is perfect for readers looking for more than just the story that scratches the surface of Celtic heritage.
OnlyCeltic.com has hundreds of other topics, from the history of the Celtic cross to the elusive Celtic language. Readers can also discover in-depth articles about Celtic jewelry. Learn the significance of the Celtic love knot, or the fashion of Celtic engagement rings. The possibilities seem endless on OnlyCeltic.com
This kind of website is perfect for learning more about Celtic history, culture and trends without the extra unnecessary information that plagues so many other sites. Dedicated to just the Celtic traditions, OnlyCeltic.com makes for a valuable resource and fun way to learn about this ancient people. Celtic language, heritage and fashion come alive in this new site, so don't miss diving in to the mystical world of OnlyCeltic.com.
###