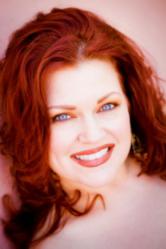 Hand blended products vs. mass market products; It's the difference between having fast food and a home cooked meal from mom. Your skin can tell the difference
St. Petersburg, Florida (PRWEB) November 21, 2011
In a media-centric world, where products-du-jour are launched as fast as the seasons change, where sexy advertising campaigns promise the fountain-of-youth and instant results, can indy beauty brands compete? Lacking a Madison-Avenue marketing budget, indy brands invest in quality ingredients (over advertising), which make their products often superior to their mass-marketed cousins. They are the "greatest products you've never heard of" - but what exactly makes indy brands so unique?
Jennifer Devlin, founder of Celtic Complexion Skin Care for Rosacea, had two choices when she decided to go into business herself after leaving a ten year career in the retail cosmetics industry. "I could have approached a private label manufacturer and applied my label, or I could have sold other brand-name products - neither of which was an option for me. If I was going to put my name on something, I had to have my hand in everything, the recipe, the ingredient source, the blending and the packaging. The shipping and mailing I could have done without, but it all comes with being an entrepreneur, you do what needs to be done".
One of the biggest misconceptions about organic skin care is that it isn't as effective as a cosmeceutical. "Quite the opposite" says Devlin. "I hand select each ingredient for its efficacy, and when I blend several together to form a treatment product, they become more potent than the sum of their parts. Additionally, the safety of ingredients found in nature have been vetted for thousands of years".
It's the difference between having fast food and a home cooked meal from mom; skin can tell the difference, and apparently so can Devlin's customers. Her home office is lined with hundreds of testimonials from happy customers who credit her with transforming their skin.
"In the advertising arena, I can't compete with large corporations such as Olay, Lauder or Neutrogena, but on results, I would put my products toe-to-toe with any brand out there and feel confident my products would exceed customer satisfaction. People are conditioned to buy what they see most often, and assume because something is heavily advertised, it must be the best. Nothing could be farther from the truth!" says Devlin.
There are three main differences between "mass marketed" products and hand-blended products:
1. Made without water: This may not sound like much until you consider most commercial brands are 70-90% water, so you are in essence paying for water. A commercial brand 2 oz. cream will last 1-2 months at best. Devlin's creme lasts 4-7 months, making it a much better value.
2. Quality Ingredients: Devlin sources each ingredient for her products by purchasing bulk ingredients from reputable sources. If she can't get the highest quality ingredients her recipes call for, she waits until they are available rather than purchasing an inferior alternative.
3. Small Batches: Having a product hand-blended means it's as fresh as the day you place the order. It would be the equivalent to purchasing vegetables locally from a farmer's market or getting them frozen. Fresh is always best.
"Each product is made with love, integrity, intention, and is sent with a little affirmation that it delivers all the results I promise", Devlin remarks. No customer service outsourcing here. Devlin prides herself on being personally available to each customer for questions, and writes hand written thank you notes to welcome new customers, a rarity in this fast-paced techno-savvy culture.
Devlin says she doesn't aspire to "sell out", or mass produce her products. She enjoys the one-on-one interaction she shares with her customers, and they apparently do too. Fans of Celtic Complexion endorse her line with word-of-mouth referrals and her repeat business is close to 90%.
"I may never be as well-known as Estee Lauder, but I am grateful to do what I love, and make a (small) difference in people's lives. There is no feeling like it in the world!"
###