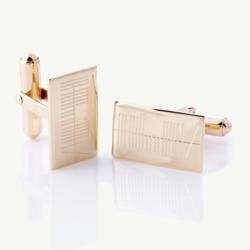 Leading Irish jewelry store CelticPromise.com announces 10% off all Father's Day gifts.
New York, NY (PRWEB) May 31, 2013
Leading online Irish jewelry store CelticPromise.com aims to take the stress out of the search for the perfect Father's Day gift by taking 10% off all men's gifts this weekend 1-2 June.
The term 'Father's Day' was coined in the early 20th century as a date to honor fatherhood and male parenting and to match the well-established Mother's Day celebrations worldwide. These days the fathers often take a leading role in parenting, with an estimated 190,000 stay-at-home dads in the US and 18% of pre-schoolers regularly cared for by their father during their mother's working hours. (Source: US Census)
"Priorities have changed over the generations," says Celtic Promise co-founder Siofra Hill. "My dad worked all the hours he could, and regrets not spending time with us when we were young; whereas my husband now works from home in order to spend as much time as possible with our young kids." Whichever the parenting approach, the bond of father and child is certainly one to be celebrated.
Hill and her team are encouraging customers to get organized for Father's Day, by taking 10% off all online purchases of men's gifts plus free shipping on all orders to the US, Canada, UK and Ireland. The promotion will run this weekend, June 1-2, in order to allow time for gifts to be hand crafted, hallmarked in Dublin Castle and shipped direct from Ireland.
CelticPromise.com showcases Celtic jewelry and contemporary designer jewelry from Ireland's leading designers, with jewelry gifts for dad including personalized and Celtic cufflinks, tie tacks and rings this June 16th. The web based company promises 'heritage jewelry with a contemporary twist', and is confident that it offers the perfect gifts with meaning this Father's Day.
The store's '10% Off and Free Shipping' promotion starts at midnight 31 May and runs until midnight on Sunday 2 June. More information about the promotion is available on the Celtic Promise website.
About Celtic Promise
Founded in 2010, Celtic Promise was started by Irish born entrepreneur Siofra Hill. The website CelticPromise.com promotes the talents of Irish jewelry designers to an international audience. With a product offering of over 700 traditional Celtic jewelry and contemporary Irish jewelry products, Celtic Promise has quickly become one of the leading Irish jewelry companies selling online in the US and Internationally.