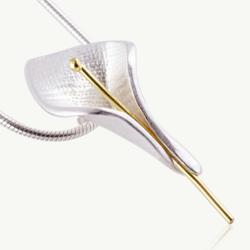 Top 5 jewelry gifts for every bridesmaid this summer.
New York, NY (PRWEB) May 23, 2013
With the wedding day clock on countdown, many brides-to-be stress over their choice of gift and accessories for their bridesmaids and bridal party. Siofra Hill, co-founder of leading Irish jewelry website Celtic Promise, aims to take the panic out of the process by recommending her choice of top 5 jewelry gifts for every bridal party this summer season.
Flower Jewelry – "Beautiful flowers are synonymous with almost all brides big day plans", says Hill, "making a pretty flower pendant or earrings a perfect bridal party choice". A big hit with Celtic Promise customers are the store's handcrafted Lily pendants in silver and gold by designer Linda Uhlemann as well as a new collection of dainty bluebell, lily of the valley and snowdrop earrings by Brian De Staic.
Classic Pearls – Ever a wedding staple, Celtic Promise stays true to its 'contemporary twist' motto by offering a fresh take on pearl pendants for the bride looking for something a little different for her girlfriends. Hill's top pick is a beautiful Hollow Pearl pendant by Irish goldsmith Rachel Swan, or the award winning Astral or Oyster Pearl pendants by leading Irish designer Martina Hamilton.
Color Themed Pendant – This year, the store has seen a large increase in sales in their personalized birthstone pendants. In addition to choosing birthstones according to girlfriends' birth dates, the store has also seen brides customizing their pendants according to the color scheme of their wedding. "Brides love the unique and personal – it shows that a lot of thought and effort has been put into their bridesmaids gift", says Hill.
Celtic Knot Jewelry – With no beginning and no end, the Celtic Knot is a symbol of eternity – eternal friendships, love and memories of the wedding day. The store stocks a wide selection of silver and gold Celtic knot pendants including beautiful Celtic Heart designs, statement pieces including the Aoife Knot pendant and simple, understated Trinity knot designs.
Celebrating Love Loyalty Friendship – The Irish Claddagh is perhaps one of the most iconic of Irish jewelry designs. With the quirky design of two hands holding a heart topped with a crown representing Love, Loyalty and Friendship, pendants such as the Pretty Claddagh Pendant by goldsmith Declan Killen embodies the perfect qualities of any bridesmaid.
CelticPromise.com showcases Celtic jewelry and contemporary designer jewelry from Ireland's leading designers. The web based company promises 'heritage jewelry with a contemporary twist', and is confident that it offers the perfect bridesmaids gifts with meaning this wedding season.
Discover more at CelticPromise.com.
About Celtic Promise
Founded in 2010, online retailer Celtic Promise was started by Irish born entrepreneur Siofra Hill. The website CelticPromise.com promotes the talents of Irish jewelry designers to an International audience. With a product offering of over 700 traditional Celtic jewelry and contemporary Irish jewelry products, Celtic Promise has quickly become one of the leading Irish jewelry companies selling online in the US and Internationally.