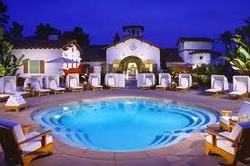 "I'm looking forward to being a part of CEMA Summit 2011," said Maurizio Vitale. "CEMA provides a great forum for marketing professionals to come together and share industry trends, as well as event marketing successes and lessons learned."
Sacramento, CA (PRWEB) March 8, 2011
Corporate Event Marketing Association (CEMA), the premier community for senior level event marketing professionals, today announced Maurizio Vitale, senior vice president, marketing, OWN: Oprah Winfrey Network, has joined the all-star lineup of keynote speakers for CEMA Summit 2011.
"I'm looking forward to being a part of CEMA Summit 2011," said Maurizio Vitale. "CEMA provides a great forum for marketing professionals to come together and share industry trends, as well as event marketing successes and lessons learned."
The annual conference will be July 10 – 12 at La Costa Resort and Spa in Carlsbad, Calif., with the resort offering CEMA Summit attendees an amazing rate of $150.00 plus applicable taxes per night. Registration for CEMA members will be open March 15. For CEMA membership and CEMA Summit information, visit http://cema.regsvc.com/e46.
"In addition to our not-to-be missed keynote speakers, we are bringing in leading experts from key technology companies to participate in our CEMA Brain Trust Panel and workshop," said Kimberley Gishler, executive director, CEMA. "We are working closely with our partner, La Costa Resort and Spa to provide an unforgettable experience – this is an excellent time to join CEMA and experience CEMA Summit. Where else can one discuss pertinent industry issues face-to-face with respected event marketing colleagues and experts?"
Following the opening keynote by Mr. Vitale, the CEMA Brain Trust Panel will address CEMA members' key concerns. Following the panel will be an interactive session of break out groups to tackle certain topics or challenges and present them to the rest of the audience.
About CEMA
A voice for the industry, CEMA (Corporate Event Marketing Association) is the premier community for technology event marketing professionals, association peers and partners. CEMA promotes professional networking opportunities, facilitates peer-to-peer knowledge sharing and drives industry standards. Through strong relationships with strategic partners, CEMA creates solutions to business issues. For more information, please visit http://www.cemaonline.com or call (916) 740-3623.
About OWN: OPRAH WINFREY NETWORK
A joint venture between Harpo, Inc. and Discovery Communications, OWN: OPRAH WINFREY NETWORK is a multi-platform media company designed to entertain, inform and inspire people to live their best lives. OWN debuted on January 1, 2011, in approximately 80 million homes on what was the Discovery Health Channel. The venture also includes the award-winning digital platform, Oprah.com. For more information, please visit http://www.oprah.com/own and http://www.press.discovery.com/us/own.
La Costa Resort and Spa:
Nestled among the beautiful coastal foothills of Carlsbad, Calif., north of San Diego, La Costa Resort and Spa boasts the 43,000 square-foot Spa at La Costa, 552 spacious and well-appointed guestrooms and 76 deluxe one- and two-bedroom suites, a Clubhouse with a fitness center, two acclaimed restaurants - Legends and BlueFire Grill, two championship golf courses and a 17-court tennis center. The entire resort, linked by walkways and washed in color by lush vegetation and gardens, enjoys a village-like ambience.
Supporting Links:
-Maurizio Vitale announcement/bio: http://www.oprah.com/pressroom/Maurizio-Vitale-Named-Senior-Vice-President-Marketing-for-OWN
-La Costa Resort and Spa: http://www.lacosta.com
###