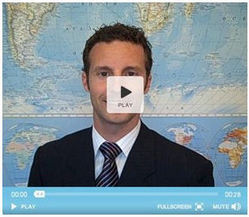 eProposal is valued by thousands of operators for its ability to personalize proposals that close more business, and Cendyn's new video sales services will strengthen eProposal with a compelling face-to-face component to make it even more effective
Boca Raton, FL (PRWEB) June 22, 2010
Cendyn, the leading single-source provider of turnkey online marketing solutions that increase profitability for hotel companies, announced it is partnering with Vipe Inc. to launch a new video service to power increased sales for over 4,000 hotels and other venues that use its eProposal online bid response delivery system. Cendyn will announce the new video service at its HITEC booth #931 in Orlando June 22 - 24.
"eProposal is valued by thousands of operators for its ability to personalize proposals that close more business, and Cendyn's new video sales services will strengthen eProposal with a compelling face-to-face component to make it even more effective," said Robin Deyo, executive vice president of Cendyn. "Cendyn is respected for its innovation, and state-of-the-art videos will personalize each eProposal response so clients will be motivated to take action."
Cendyn is partnering with best-of-breed Vipe Inc., the leading provider of B2B, cloud-based, video sales solutions, to deliver compelling, branded sales tools to personalize eProposal responses. Vipe Hospitality is one of a series of Software as a Service (SaaS) business applications providing personalized, active and targeted video marketing communications that help properties increase Average Daily Rates (ADR) and occupancy rates, reduce marketing costs and generate customer loyalty.
"Vipe is pleased and excited to enter into this partnership with Cendyn and deliver to its clients and prospects the ability to truly personalize eProposal responses," said Adam Peterson, CEO of Vipe Inc. "Most people believe they can sell more effectively if they can just get in front of their prospects. Vipe will help Cendyn customers do exactly that."
"Cendyn's new eProposal sales videos can be customized by each property to enrich specific proposal sales targets, such as weddings, business conferences and other areas," said Deyo. "Personalized videos make proposal responses more effective because they add compelling visual messages that will increase the number of contracts our clients close."
Cendyn's video services will include handheld video cameras (if needed by the property) training, support, and video hosting to simplify the video creation and delivery process for hotel operators. Cendyn's Vipe video services will be available later in 2010.
Connect with Cendyn on twitter and facebook
About Cendyn
Cendyn, based in Boca Raton, Florida, is a leader in increasing revenue opportunities for the hospitality and tourism industries by applying a managed services culture and approach to a single source of proven integrated sales and marketing solutions.
Established in 1996, Cendyn is a full-service interactive sales and marketing agency whose solutions are used by over 9,000 hotel and travel destinations worldwide. The company is a solid resource of hospitality professionals who innovate solutions that include website marketing, website design, branding, search engine marketing and interactive products such as eProposal™, eConcierge™, eSurvey™, eInsight™, eContact™, eConnectivity™, eBooker™, and eMenus™. Clients include Starwood Hotels & Resorts, Ritz-Carlton Hotel Company, Hyatt Hotels and Resorts, Hilton Family of Hotels, Marriott and other chains and independent properties. Cendyn, the recipient of prestigious awards for website design, innovation and marketing programs, extends its "Power of We" culture into the community through sponsorships of the YMCA, youth teams and community outreach; the Boca Helping Hands food bank; George Snow Scholarship Fund; Boca Raton Historical Society; Florence Fuller Childhood Development Centers, and community projects of the Junior League of Boca Raton. To learn how Cendyn's products and services may broaden your revenue base, please visit our website cendyn.com. Let Cendyn show you how far an idea can go!
Follow Vipe today! Facebook, Linkedin, and twitter
About Vipe Inc.
Vipe is the leader in cloud-based, video sales solutions. By helping its clients easily capture, distribute and manage videos in the context of their organizational and business needs, Vipe delivers a unified video management service that minimizes operational costs while maximizing operational effectiveness.
With international presence as a thought leader in social media strategy, Vipe helps sales and marketing organizations leverage video to increase sales in hospitality, staffing and recruiting, high technology and other industries. Vipe's Software-as-a-Service (SaaS) offerings include Vipe Hospitality, Vipe Recruiting, Vipe Hi-Tech and Vipe-X.
Vipe is headquartered at 2225 East Bayshore Road, Suite 200, Palo Alto, CA 94303
Telephone: (650) 352-1270. vipepower.com.
Vipe® is a registered trademark of Vipe Inc
###