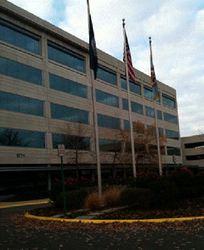 Reston, VA (Vocus) December 4, 2009
Last week Centennial Contractors Enterprises, moved to its new headquarters. The national Job Order Contractor will now be located at:
11111 Sunset Hills Road, Suite 350
Reston, VA 20190
General Office Line: 703.885.4600
Centennial Contractors Enterprises, Inc., has been based in Northern Virginia for more than 20 years. It has been a leader in providing responsive construction solutions supporting government, educational and business facilities and infrastructures, with projects focused on renovation, rehabilitation and repair. Centennial has 40 offices across the country. To learn more, please visit http://www.cce-inc.com.
Editor's Note: This release is available at Centennial's Newsroom, http://www.cce-inc.com/news.html.
###