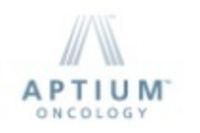 The research extends the findings of a multi-center trial which we reported in the January 1, 2008 edition of the journal Blood
NEW YORK (PRWEB) March 26, 2008
The discovery was recently reported in the on-line journal PLoS Medicine (medicine.plosjournals.org).
Nearly 20,000 Americans are diagnosed annually with MDS. While most are men over 65 years old, women, young people and children also develop MDS. The causes have not been determined, although those who have worked with certain chemical compounds, especially benzene, had exposure to radiation or chemotherapy treatments, or have certain genetic conditions, including Downs Syndrome, are considered to be at high risk.
Of those diagnosed, one-third develop acute myelogenous leukemia (AML). Cure rates for AML range from 20 - 45% in clinical trials, although these results are skewed by a disproportionate number of younger people who participate in the trial and are more likely to tolerate aggressive treatments.
"A derivative of the drug thalidomide, Revlimid is FDA-approved for the treatment of transfusion-dependent anemia in patients with lower risk MDS who carry a specific chromosomal abnormality," says Azra Raza, M.D., attending physician and head of the MDS program, St. Vincent's Comprehensive Cancer Center, senior and corresponding author of the study.
"This study shows the determinant of Revlimid's effectiveness to be 30 red cell-related genes that are consistently under-expressed, irrespective of the chromosomal abnormality."
"The research extends the findings of a multi-center trial which we reported in the January 1, 2008 edition of the journal Blood," notes Naomi Galili, Ph.D., director of St. Vincent's Bone Marrow Translational Laboratory. "That study showed Revlimid therapy eliminated the need for blood transfusions among 26% of MDS patients without the chromosomal abnormality. We postulated those patients must share some other genetic profile, which led us to the discovery of the 30 under-expressed red cell-related genes."
"The use of genetic testing in MDS to determine how individuals will respond to specific drug therapies not only keeps patients from getting a drug like Revlimid that won't benefit them, but also means they won't be exposed to its potentially toxic side effects," says Dr. Raza. "It is a win-win for patients who receive better care, their doctors with a quest for better outcomes, and insurers, who won't have to pay for expensive drugs and ineffective treatments."
About the Myelodysplastic Syndrome (MDS) Program at St. Vincent's Comprehensive Cancer Center
St. Vincent's Comprehensive Cancer Center is a part of Saint Vincent Catholic Medical Centers with planning, development and management services provided by Los Angeles-based Aptium Oncology. The Myelodysplastic Syndrome (MDS) Program at St. Vincent's Comprehensive Cancer Center is one of a very few centers dedicated to both Myelodysplastic Syndrome research and clinical care.
Backed by an outstanding basic research laboratory, the program is headed by Azra Raza, M.D., regarded as one of the world's leading hematologists and experts on MDS. A hallmark of the program is a repository containing approximately 50,000 tissue samples of MDS and acute myeloid leukemia (AML) patients collected by Dr. Raza.
A number of exciting, cutting edge clinical trials are open for all stages of MDS and AML patients, including those with early stage disease who are being offered treatment with herbs and other natural substances. Dr. Raza serves on numerous national and international panels as a reviewer, consultant and advisor.
About Saint Vincent Catholic Medical Centers
St. Vincent Catholic Medical Centers (St. Vincent's) is anchored by St. Vincent's Hospital Manhattan, an academic medical center located in Greenwich Village, St. Vincent's Westchester, a behavioral health hospital in Westchester County, and continuing care services that include two skilled nursing facilities in Brooklyn, another on Staten Island, a hospice, and a home health agency serving the Metropolitan New York area. Its behavioral health services also provide supportive housing programs for people with mental illness throughout the Metropolitan area. Saint Vincent's is the designated provider for the New York and New Jersey region of the US Family Health Plan sponsored by the US Department of Defense.
Saint Vincent's serves as the academic medical center of New York Medical College in New York City. The healthcare organization is sponsored by the Roman Catholic Bishop of Brooklyn and the president of the Sisters of Charity of New York.
About Aptium Oncology
Aptium Oncology has 25 years of experience managing outpatient oncology services at leading medical institutions throughout the United States. Aptium Oncology is a pioneer in designing, building and managing comprehensive cancer centers with a steadfast vision to transform cancer care environments by bringing every necessary service to one central place. The intent of this single place is to help patients achieve longer, better lives. Aptium Oncology's corporate headquarters are located in Los Angeles, California. For more information visit http://www.aptiumoncology.com.