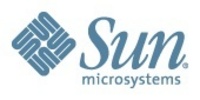 The Network Is The Computer(TM)
SANTA CLARA, Calif. (PRWEB) June 19, 2008
With the support of its partner T-Systems, DLR searched for a platform that could perform complex numerical flow simulations necessary for the C²A²S²E project. Christian Schweitzer, Head of T-Systems Service Center Nord, explained the process: "We created a list of specifications and issued them to three well-known suppliers. The key requirements included the highest possible number of processors and an efficient technological update after three years. Sun impressed DLR in both areas."
The European Union (EU) has stipulated that for all commercial aircrafts exhaust emissions must be reduced by 50 percent and noise by 10-20 decibels by the year 2020. This means that researching new aircraft concepts is becoming increasingly important. By improving software modeling, the accuracy of the simulations should continue to improve. The aim of C²A²S²E is to establish a globally-recognized, interdisciplinary center of excellence in numerical aircraft simulations.
High-performance computing with over 6000 processor cores.
Sun's Petascale architecture is the world's first architecture cluster system that can reach a computing capacity of more than 2 PFlops. The Petascale architecture blade servers use SPARC(R), AMD Opteron(TM) and Intel(R) Xeon(R) processors as computer nodes, which are operated using the Sun Blade(TM) 6048 modular system chassis. Solaris (TM), Linux and Windows are supported as the operating system platforms for Sun Constellation System.
An Infiniband network enables the communication between the blades. The Sun Datacenter Switch 3456—the globally exclusive Infiniband switch with its 3456 ports — forms the central component. The high-density packaging in the switch enables data throughput with minimal latency; this is essential for HPC cluster systems. This maximum data throughput enables simultaneous calculation of highly complex simulations and generates the additional data the science requires. This high-performance computer system is therefore able to calculate several highly complex simulations at once.
"It was important to us to significantly increase the number of processor cores in use," explained Dr. Norbert Kroll, Head of C²A²S²E. "To date, we have been using 100 to 500 cores at a time on average, but we intend to gradually increase this figure to 6000 cores."
As a result of deploying 768 Sun Blade 6220 server modules, 6144 cores have been made available. Each module uses two AMD Opteron 2347HE Quadcore processors and is supported in the storage area by Sun Fire(TM) X4500 servers and at the front-end by Sun Fire X4200 M2 servers. To help ensure the server technology remains virtually state-of-the-art, the blades will be replaced in 2010 as part of Sun(TM) Refresh Service using the most cutting-edge technology available at the time.
C²A²S²E is a center of excellence that comprehensively specializes in numerical aircraft simulation. This simulation center is an innovation partnership between Airbus, the state of Lower Saxony and the German Aerospace Center (DLR). The core of the simulation center is Europe's fastest, high-performance computer for aeronautical research. Responsibility for the design, construction, and operation of the computer lies in the hands of T-Systems.
About Sun Microsystems, Inc.
Sun Microsystems develops the technologies that power the global marketplace. Guided by a singular vision -- "The Network Is The Computer(TM)" -- Sun drives network participation through shared innovation, community development and open source leadership. Sun can be found in more than 100 countries an on the Web at http://sun.com.
Sun, Sun Microsystems, the Sun logo, Java, "The Network is the Computer," Solaris, SPARC, Sun Blade, and Sun Fire are trademarks or registered trademarks of Sun Microsystems, Inc. or its subsidiaries in the United States and other countries. All SPARC trademarks are used under license and are trademarks or registered trademarks of SPARC International, Inc. in the US and other countries. Products bearing SPARC trademarks are based upon an architecture developed by Sun Microsystems, Inc. AMD is a trademark or registered trademark of Advanced Micro Devices, Inc. AMD, Opteron, the AMD logo, and the AMD Opteron logo are trademarks or registered trademarks of Advanced Micro Devices. Intel and Xeon are trademarks or registered trademarks of Intel Corporation or its subsidiaries in the United States and other countries.