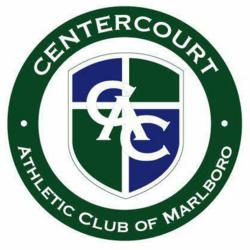 It's very important to have every program level-based and interconnected. We want children and adults to enjoy tennis and develop skills that will help them be the best they can be
Marlboro, NJ (PRWEB) April 10, 2013
Centercourt Athletic Club of Marlboro is the latest Centercourt facility to open in New Jersey. The first club, where professional tennis champions such as Justin Gimelstob trained, was in Chatham, NJ.
The USTA designated Centercourt as a Regional Training Center, working to develop the next generation of American tennis champions. And since that time, they have held Regional Training Camps for some of the top junior players from across the Eastern section.
At the CAC Marlboro, there are six brand new hard courts with blended lines, a second floor viewing area with plush sofas, and a fully-equipped fitness room to stay in shape.
But it's not the facilities that Yevgeny Supeko believes will bring business to the new club he manages. It's the junior development programs that are focused on children learning and enjoying tennis and reaching their full potential.
"Our rates for season courts are very competitive," said Supeko. "At the same time, we are a program-driven facility and want to fill our courts with kids and adults."
Centercourt I program for 3 to 5 year olds emphasises on children learning basic tennis skills and play-based activities with the low compression red balls, 17, 19 or 21 inch racquets and 36 foot courts of 10 and Under Tennis.
Children ages 6 to 8 participate in Centercourt II program, which uses tennis games and rallying to help children hone their mechanics and develop more consistent shots.
Centercourt III & IV program, for ages 8-10, emphasises on strategy and court coverage skills, using orange low compression balls on 60 foot courts.
The goal is to make tennis kid-friendly, and help children advance at a pace that is right for them.
"It's very important to have every program level-based and interconnected," said Supeko. "We want children to enjoy tennis and develop skills that will help them be the best they can be."
"We have benefited a tremendous amount from embracing 10 and Under Tennis and becoming a Regional Training Center," said Jeff Rothstein, Centercourt's Regional Director of Jr. Tennis Player Development. "The children are not only enjoying kid-friendly tennis, but they are also developing the skills and strategy they will need as they get older."
That approach to junior tennis is already paying dividends for the new club. Illana Khromchenko, of Manalapan, NJ, enrolled her three children in the Marlboro club, as it is closer to home and still provides the intense and competitive training they received at Centercourt in Chatham. The children also don't mind playing in a brand new facility.
"They enjoy the facility because it is nice, new, clean, modern, and close by," said Khromchenko. "And the coaches are enthusiastic and motivational. They definitely know how to train and coach kids."
Of course, adults can also learn and improve their game. Centercourt offers clinics for adults of all ages and abilities, from 2.5 to 4.0+, and special programs such as Fast Start Tennis for beginners and Cardio Tennis for those looking to increase their fitness.
The club is also offering USTA Adult Leagues which combine the enjoyment of competing on a team with the opportunity to advance to regional, sectional and national championships.
To learn more about the wide range of programs available at Centercourt Athletic Club of Marlboro, or schedule a free skill evaluation, check out http://www.centercourtclub.com/marlboro or call 732-965-1065.