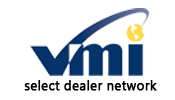 (PRWEB) December 28, 2011
Central Alabama Mobility has declared they have associated with the VMI SDN (Select Dealer Network), to utilize the effective network constructed by VMI by means of Mobility Sales.com.
The Select Dealer Network is an effective initiative formed to assist VMI dealerships pool their methods and develop a dominant web site whereby customers can reach each dealership in the network. The site selected for this is MobilitySales.com, a site with a demonstrated history and history in the mobility business. As a result of MobilitySales.com, Central Alabama Mobility will obtain a specified marketing section for supplying handicap accessible vans and mobility products. This allows more efficient spending of online marketing money, and also authorizes dealerships to get their message before a new crowd.
In addition to improved advertising power and a noticeably raised online presence, Central Alabama Mobility gets complete training in regulating online customer prospects, in addition training on how to record prospects through the successful allocation system.
The Select Dealer Network has been thriving quickly-- established in 2008, the SDN has helped to accrue dramatically greater numbers of buying individuals than what any partaking dealership experienced before its creation.
The SDN permits participating mobility dealers to develop mutual understanding into company issues, in addition to strengthen relationships within the mobility industry. Dealers are also able to experience a strong voice amongst VMI (Vantage Mobility International), as well as clear, truthful discussion inside the network.
Central Alabama Mobility is extremely excited about belonging the Select Dealer Network, and looks forward to an equally helpful relationship with every dealerships.
About Central Alabama Mobility: Central Alabama Mobility, Inc., has been in business since 1999. Central Alabama Mobility, Inc. offers a wide range of products and services that enhance the mobility of the physically impaired and the senior community.
###