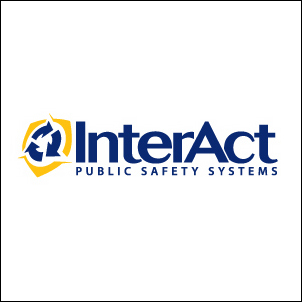 InterAct provides our neighboring parishes with E911 software, so we knew what it was like in action
Many, LA (PRWEB) January 17, 2007
In general, it's best to go with what you know works. After opening their doors for new E911 telephony system contracts, Caldwell Parish, LA realized that the company they needed for their system was right in front of them. InterAct Public Safety Systems, a leading provider of public safety systems used by local, state, national, and international government agencies, is the E911 supplier of many parishes around Caldwell, one of which Caldwell relies upon as a backup should their current system go down. InterAct is also demonstrating its continued commitment to increasing public safety in Louisiana as a Silver sponsor of the Louisiana NENA/APCO conference.
Caldwell Parish is home to around 12,000 residents who rely on the parish's eight dispatchers to get its emergency response personnel on scene quickly. In June of last year, Caldwell was informed that its current 9-1-1 telephony system, Motorola's Centralink, was going to be discontinued at the end of the year. With that news, Caldwell started looking for other E911 providers and turned to surrounding parishes for advice.
After considering a number of options, Caldwell has chosen InterAct Public Safety Systems to implement the Zetron 3200 CTI E911 telephone system.
"InterAct provides our neighboring parishes with E911 software, so we knew what it was like in action," said Linda Lowery, director of 9-1-1 communications for Caldwell Parish. "We rely on another parish to take over our 9-1-1 calls if something were to happen to our call center and they use InterAct. Knowing that they rely on InterAct, in addition to the user-friendliness of the InterAct software, made the decision easy."
The Zetron Series 3200 will ease the transition from their existing phone-based ANI/ALI/ADI system offering both the IntegratorCTI user interface, and the Zetron 3240 phones. The Zetron system is also already integrated with the CENTRACOM Gold Elite consoles for Radio Ids. Additional features of the system include wireless phase 1 and 2 compliance, a Windows-based easy-to-use interface, VoIP upgrade capability, and up to 64 one-button tandem transfers.
To see InterAct Public Safety Systems' products in action you can visit them at the 2007 Louisiana NENA/APCO, January 17-19 at the Cypress Bend Resort in Many, LA.
About InterAct Public Safety Systems
Since 1975, InterAct Public Safety Systems has been Making Connections for Life™ providing both stand-alone and fully integrated mission-critical public safety and homeland security systems and products. As the pioneers of the first three-screen E911 system 20 years ago, our passion for innovation is leading the way to Next Generation telephony, dispatch, records management, and mobile data systems. We're extending the definition of public safety with unique applications like intelligent digital video surveillance, alert notification, and crisis management systems. InterAct is a one-stop shop and sole point of contact for everything from furniture and hardware to large-scale custom system development. InterAct makes it possible for first responders from private, state, local and national agencies to decrease response times and increase their effectiveness in the communities they serve. Learn more at http://www.interact911.com or by calling 1-800-768-3911.
###