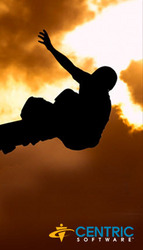 Centric's industry expertise allowed us to implement, train and deploy the solution to our four global locations within four months.
Campbell, CA (PRWEB) July 13, 2010
Recreational and sporting goods market leader Bravo Sports has implemented Centric 8 product lifecycle management (PLM) from Centric Software to power the increasingly diverse and expansive product development initiatives of its global business.
As Bravo Sports planned to bring a Shanghai, China, office online, the company recognized the need to find an advanced enterprise PLM system to support the increasing complexity of its global business, says Drew Brassard, CIO and senior vice president of operations at Bravo Sports. "It was important for us to find a PLM software provider that understands the consumer goods industry," he explains.
Rapid implementation – four international locations, four months
"The configuration flexibility of Centric's PLM system, coupled with Centric team's industry expertise and deployment methodology, allowed us to implement, train and deploy the solution to our four global locations within four months," says Brassard. The four locations are Massachusetts and California in the United States, Italy and China. Brassard adds, "We could focus immediately on critical implementation decisions rather than explaining and training Centric on our business."
Before selecting Centric, Bravo Sports evaluated a number of PLM products. "Other PLM systems didn't have the flexibility to allow us to describe and organize the product beyond engineering drawings," says Brassard. "Centric provides additional capabilities we need, including sourcing, landed-cost calculation, product pricing and margin analysis. We were looking for more than a product specification database, and Centric has proved to be the right decision."
Rapid benefits
Bravo Sports has realized "immediate benefits," according to Brassard. "Enhanced collaboration between our global product development teams means improved cross-functional visibility into product information and costs. Also, our entire sales force is now using Centric to manage and analyze sales pricing and margins. Bravo Sports is leveraging Centric 8 globally, on Apples and PCs, without performance issues," adds Brassard.
"Centric 8 was designed to meet the unique product development, sourcing and line planning needs of companies like Bravo Sports that make hard lines, soft lines or both in the fashion and consumer goods industries," says Chris Groves, president and CEO of Centric. "Equally important, Centric PLM is designed to provide a rapid return on investment by delivering an easy-to-use, highly functional solution through a modular approach that helps customers like Bravo Sports target and address one problem, realize benefits, and rapidly move on to attack the next problem. Centric is proud to help Bravo Sports as the company steps up to meet its growth challenges and changing infrastructure requirements."
About Bravo Sports Corporation (http://www.bravosportscorp.com)
Bravo Sports, headquartered in Santa Fe Springs, Calif., is a global leader in the recreational and sporting goods markets. With offices, factories and warehouses in the United States, Italy, Thailand and China, the Company's operations truly span the globe. Since 1965, Bravo has provided the highest quality and most innovative products to enthusiasts worldwide. With a stable of market-leading brands including Quik Shade™, ShadeTech™ Quik Chair™, Tony Hawk™, Birdhouse™, Airzone™, DarkStar™, Kryptonics™, Hyper™ and Variflex™ to go along with industry leading licenses with outstanding partners like Nickelodeon, Mattel and Cartoon Network, Bravo consistently seeks to exceed the expectations of its consumers and customers alike. At Bravo, our goal is simple – to create simply the best products for price in the world!
About Centric Software, Inc. (http://www.centricsoftware.com)
Centric Software is a leading provider of product lifecycle management (PLM) solutions for makers of hard lines, soft lines, or both in the fashion and consumer goods industries. The Centric 8 system delivers easy-to-use functionality to manage critical, inseparable business processes – product development, sourcing, and line planning and profitability management – all through a modularized system that implements and delivers value rapidly. With Centric 8, companies cut costs and inefficiency, speed new products to market, drive margin improvement, and improve global collaboration and compliance. Global enterprises including INTERSPORT France, The Coleman Companies, KlimUSA, BassPro Shops, Longchamp, Western Glove Works, Colmar and United Stationers use Centric solutions to achieve revenue growth, reduce costs and deliver trend-right products to their customers.
Centric is a registered trademark of Centric Software. All other brands and product names may be trademarks of their respective owners.
###