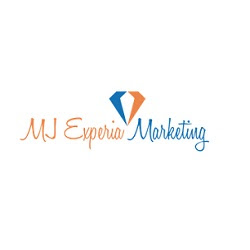 The business owner highlighted the importance of developing the key techniques which lead to thinking like an entrepreneur
Birmingham, UK (PRWEB) September 14, 2016
The leadership event was an exclusive opportunity for business owners and top achieving individuals from within the sales and marketing industry to come together and form long-lasting business relationships as well as share and learn new industry knowledge. The sales and marketing industry in the UK regularly organise these leadership events to bring together top performing leaders and offer them to the opportunity to develop new skill sets. MJ Experia Marketing were welcomed to the event which took place in Manchester at the Old Trafford Cricket Ground on September 11th.
About MJ Experia Marketing: http://www.experiamarketing.co.uk/
The venue, a large meeting and event space designed to be flexible enough to hold between 10 to 1000 guests, was the ideal setting for travelling business owners who attended the event in order to network with fellow business leaders.
Matt Wassall of MJ Experia Marketing was asked to the exclusive leadership event as a guest speaker and was given the opportunity to share his business insights on the topic of 'Employee vs. Entrepreneur mindset'. The business owner highlighted the importance of developing the key techniques which lead to thinking like an entrepreneur, in order to become a successful business owner in the sales and marketing industry.
MJ Experia Marketing reveals that the sales and marketing industry often encourages entrepreneurial thinking and innovation in order to help the industry to thrive and deliver top results. The firm believes that in order to be a success in the sales and marketing industry an individual must display signs of entrepreneurial thinking from an early stage in the business, being able to produce their own techniques, coach new contractors and innovate new ideas which benefit the business.
Mr. Wassall of MJ Experia Marketing has a wealth of experience within the sales and marketing industry and was, therefore, the ideal candidate to speak on this topic at the leadership event. The business owner started his career in 2013 and has since gone on to win multiple awards including 'Business Owner of the Year' at the annual sales and marketing awards event. This experience helps Mr. Wassall to identify with young leaders within the industry and means that he is respected and listened to at major events.
The leadership event was a hugely important experience for all those who attended as it not only offered a valuable opportunity to make long-lasting connections with respected leaders within the industry but also allowed young leaders to learn new skills which will help them to become the next generation of business owners within the sales and marketing industry.
MJ Experia Marketing is an outsourced sales and marketing firm based in Birmingham's city centre. The firm specialises in a personalised form of marketing which allows them to connect with consumers on behalf of their clients' brands. MJ Experia Marketing develops and implements unique direct marketing campaigns via face-to-face communications with consumers. The firm believes that this helps to drive long-lasting and personal business relationships between brand and consumer. This often leads to increased customer acquisition, brand awareness and brand loyalty for their clients.