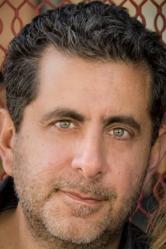 In China, to do business successfully, you must first make friends...
Aspen, CO (PRWEB) May 14, 2011
A growing number of businessmen in America are traveling to China as opportunities to increase international trade become more abundant. Marcos Rodriguez, an American CEO and entrepreneur, is taking a business trip to China in July, and he's inviting motivated citizens along for the ride.
As CEO of Colorado Marketing, LLC, and head of Sell to America (STA), Colorado Marketing's Asian division, Rodriguez will visit four cities in China from July 3-12. STA's purpose is to cultivate long-term business relationships and opportunities with Asian countries, and, under Rodriguez's direction, will be accepting pre-registrations for the trip.
Rodriguez sees the China trip as a golden opportunity for the entrepreneur who desires to build business relationships in China, and part of his role will be to make introductions specific to the interests of each American traveler.
"In China, to do business successfully, you must first make friends, not only with the companies, but also with the government and most of all, the mayors," Rodriguez said. "Otherwise the business just doesn't happen profitably. It is a very simple but hard-to-follow principle for 'ready-fire-aim' type American CEOs and entrepreneurs. I invite anyone in the United States interested in exploring business opportunities in the Far East to join me on this adventure."
STA will be visiting China in conjunction with a trip facilitated by CEO Clubs Inc., a 33-year-old nonprofit organization focused on building career opportunities for company executives. While participants can register directly through CEO Clubs, by registering through STA they will receive extra benefits, including business consultations from Rodriguez before, during and after the trip.
"With the enormous growth of the role Asia plays in the global economy, coupled with strong foreign currency leverage and great real estate and travel values, the United States is well-positioned to be marketed even more broadly internationally," said Rodriguez.
While in China, participants will attend meetings and meals with various industry executives, entrepreneurs, government officials and potential business partners, and tour such thriving cities as Beijing, Chendu, Qingdao and Yin Chuan, and attend forums and meals organized by CEO Clubs.
Participants will return to Beijing on July 11, and be ready to fly back to the United States on July 12.
In addition to Colorado Marketing, LLC, and STA, entrepreneur Marcos Rodriguez is the CEO of real estate firms Aspen Business Brokers, Aspen Preferred Properties, Aspen Real Estate Company, and Wendy Lucas Aspen, plus radio stations KSNO, KUUR, television station TV Aspen Channel 19, Everwave Internet Service and the Aspen Digital Display Network.
For more information on the China trip, visit http://www.selltoamerica.com.
For more information on CEO Clubs, visit http://www.ceoclubs.org.
Follow Marcos Rodriguez on Twitter: @marcosthecuban
# # #