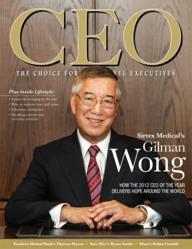 We figured that by offering a substantial prize for anyone that supports me and donates money to help this valuable cause, can only help raise the profile of this important event
Sydney, NSW (PRWEB) May 03, 2013
The iconic business publication, The CEO Magazine, has today offered an impressive prize of $20,000 in support of the Vinnie's 2013 CEO Sleepout charity event to raise money for homeless people.
Since its launch in 2006, the event has raised over $13 million to help combat people living on the street. In 2010, the event attracted over 700 leading CEOs who slept homeless for the night on a piece of cardboard, and raised nearly $3 million in that year alone.
Further success continued in 2011 when 1,000 business leaders braved the cold to chalk up an impressive $4.2 million, and in 2012, the event grew further and raised $5.3 million.
The increasingly popular charity event will now receive the full backing of The CEO Magazine, which is widely regarded as one of the most popular business magazines in the world.
Group Managing Director of The CEO Magazine, Chris Dutton, explained the reason for the magazine stumping up the huge $20,000 prize.
"The CEO Sleepout is an important event that raises valuable funds for homeless people and on behalf of The CEO Magazine, it's a privilege to be a part of the 2013 event.
"I've got my sleeping bag ready and I'm looking forward to braving the cold. We figured that by offering a substantial prize for anyone that supports me and donates money to help this valuable cause, can only help raise the profile of this important event."
The $20,000 prize is available to any company in the world and The CEO Magazine will enter anyone that donates $250 or more through Chris Dutton's profile page on the official Vinnie's Sleepout page into the draw.
To enter, simply donate $250 via Chris Dutton's official 2013 Sleepout page here.
To find out more about The CEO Magazine, their website can be found here. The prize is available as advertising spend in the magazine to the value of $20,000.
If you want a shot at scooping the $20,000 prize, you can donate here here. Once you donate, you will automatically be entered into the draw.