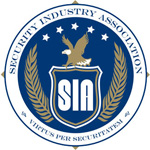 Alexandria, VA (PRWEB) April 21, 2011
Longtime Security Industry Association (SIA) CEO Richard Chace on Thursday announced his resignation, effective today.
"The SIA Executive Committee and Mr. Chace mutually agreed that his decision to resign at this time was in the best interests of all parties," said Gordon Hope, chairman of the SIA Board of Directors Executive Committee. "We thank Mr. Chace for his service and wish him well in his future endeavors."
"The association has formed a search committee to seek candidates for an executive director to manage SIA moving forward," Hope said.
The Security Industry Association (http://www.siaonline.org) is the leading trade group for businesses in the electronic and physical security market. SIA protects and advances its members' interests by advocating pro-industry policies and legislation on Capitol Hill and throughout the 50 states; producing cutting-edge global market research; creating open industry standards that enable integration; advancing industry professionalism through education and training; opening global market opportunities; and providing sole sponsorship of the ISC Expos, the world's largest security trade shows and conferences.
###